The son of Dallas Police Chief David Brown has been named as a suspect in the fatal shooting of a Lancaster police officer and a third man on Father's Day.
At about 6 p.m. Sunday, police responded to a shooting in progress on the 900 block of River Bend Drive.
When officer Craig Shaw arrived, a grisly gun battle took place. In the volley of gunfire exchanged, both Shaw and Chief Brown's son, 27-year-old David O'Neal Brown Jr., were killed.
"The shooter was confronted, there was an exchange of gunfire. At some point, Officer Shaw was shot," said Lancaster Police Chief Keith Humphrey, during a Monday morning news conference. "There was an additional exchange of gunfire. At some point, the shooter was killed."
The shootout occurred in common areas of the apartment complex. Another man, 23-year-old Jeremy McMillian, was killed prior to Shaw's arrival, Dallas County Sheriff Lupe Valdez said. Family members said McMillian was at the complex visiting his sisters and was shot multiple times in front of his girlfriend and newborn son.
On Monday afternoon, the Dallas County Sheriff's Department officially named Brown a suspect in connection with Shaw's death. They added that they weren't sure how many shots were exchanged but that several weapons were involved in the gun battle. The department hesitated to release any other information regarding the investigation as it is less than 24 hours old and there is much left to be verified, according to Valdez.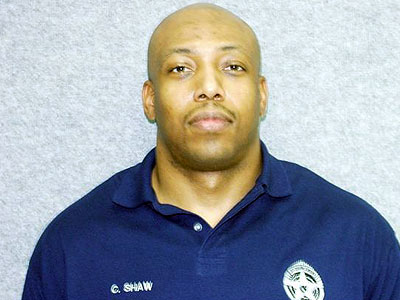 "This community has lost a good officer, and we want you to understand we are heartbroken," said Humphrey, who added that Shaw was married with a 13-year-old daughter and a 7-year-old son. "What makes this so devastating was that this was Father's Day. You have an officer who was selfless, working on Father's Day so that the citizens of this city could be safe. A selfless officer who was always the first to respond."
Shaw, 37, was the first officer fatally shot in the line of duty in Lancaster.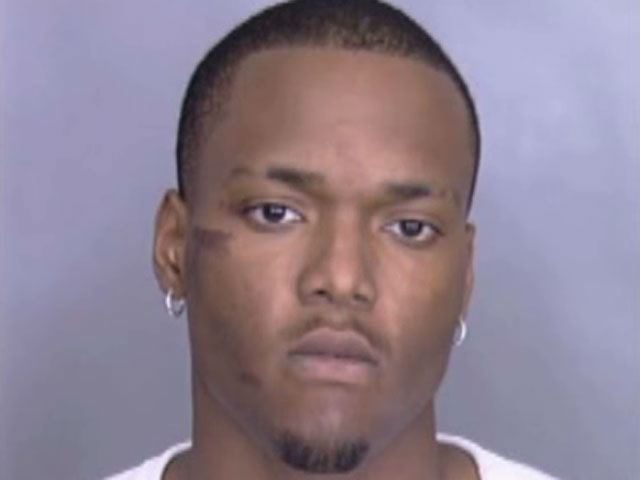 The younger Brown had one previous brush with the law. He was arrested on suspicion of selling marijuana in Waxahachie in 2003, but he pleaded no contest and was convicted of a misdemeanor. In an interview with The Dallas Morning News earlier this year, the police chief said he was proud of how his son grew after the incident.
"As Chief Brown mourns the loss of his son, he also mourns the loss of the fallen Lancaster police officer who has served his community with honor for many years," Dallas First Assistant Chief Charles Cato said.
Lancaster Sgt. Derek Clark said Shaw was a good father who loved to fish and had been spending time fixing up an old bass boat.
"We talked all the time about his son playing baseball," Clark said.
Flags were at half staff Monday outside the police department in Lancaster. Mourners left flowers near a patrol car parked outside the building.
A communitywide prayer vigil has been scheduled for Wednesday at 9 a.m. The Lancaster Interdenominational Ministrial Alliance (LIMA) will hold the prayer vigil at First United Methodist Church at 201 S. Dallas Ave. A candlelight vigil will be held Thursday at 8 p.m. at the Lancaster Public Safety Facility at 1650 North Dalals Ave. The funeral service will be Saturday at 11 a.m. at The Inspiring Body of Christ Church (IBOC) at 7701 South Westmoreland Rd. in Dallas.
A trust fund has been set up for Shaw's children and family at Chase Bank. Donations can be made to the Craig Shaw Trust Fund at any Dallas-Fort Worth location.
NBC DFW's Omar Villafranca, Lindsay Wilcox, Greg Janda and the Associated Press contributed to this report.
Article: Lancaster Officer, Dallas Chief's Son Among Shooting Victims
Article: Few Questions Answered in Lancaster Triple Shooting
Article: Dallas Chief Brown Issues Email About Shooting
Article: Dallas Police Chief Gets Support from City Hall
Video:Dallas Police Chief's Son Named Suspect
Video: Lancaster Officer Killed in the Line of Duty
Video: Tragic Timeline

---
Get the the latest news direct to your phone with NBC DFW SMS alerts. Text "DFWBreaking" to 622339 (NBCDFW) to subscribe to this free service. (Message and data rates may apply through your mobile carrier).