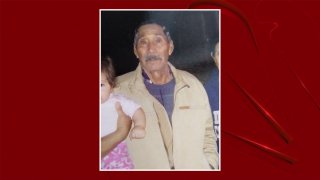 Garland police have found a missing 83-year-old Texas man who was thought to be in need of medical attention, police say.
In a news release, Garland police said Hernandez was last seen at his home in the 1900 block of Powderhorn Drive.
Police described him as a Hispanic male, 5-feet 1-inches tall weighing around 110 pounds. He has brown hair, brown eyes and was believed to be wearing a white-colored cowboy hat, a light blue button-up shirt, blue jeans and black shoes.
According to police, Hernandez was located on Tuesday. He is safe and has been reunited with his family.