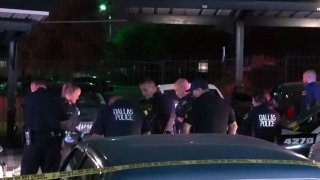 A woman and the man suspected of shooting her were killed and a third person was wounded early Saturday in west Oak Cliff, police say.
A woman and man were sitting in a vehicle at an apartment complex in the 2400 block of Bahama Drive when the suspected shooter drove up and began to cause a disturbance, Dallas police said.
The suspect, identified as 27-year-old Rolando Benitez, shot the woman. The man who was in the car with the woman exchanged gunfire with the suspect and both were struck, police said.
The woman, 22-year-old Nancy Pahola Gomez, and Benitez died of their injuries, police said.
The man who was in the car was hospitalized in serious condition Saturday. It's unclear whether he faces any charges.