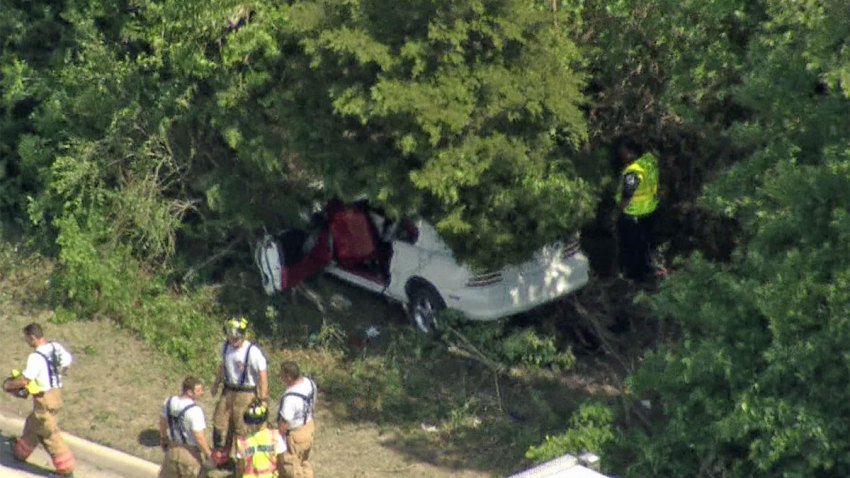 A teenager was killed and two other young men were injured Tuesday morning after they crashed into a grove of trees in southeast Arlington, officials say.

The single-car crash occurred near the 1900 block of Winter Pass Trail, in a neighborhood not far from the intersection of New York Avenue and state Highway 360, where police said the driver of the Ford Mustang was speeding and lost control of his vehicle at about 10:30 a.m.
The car left the roadway and came to rest in a wooded area adjacent to where Winter Pass Trail curves sharply through Lynn Creek Linear Park.
Police said late Tuesday afternoon that the vehicle was heavily damaged in the crash, but that officers and firefighters were able to quickly pull the driver from the wreckage. Due to the damage, the passengers had to be extricated from the vehicle.
Local
The latest news from around North Texas.
The passenger in the front seat, later identified as 17-year-old Michael Rowlls, died at the scene. The driver and backseat passenger survived the crash and were transported to John Peter Smith Hospital in Fort Worth and Medical Center of Arlington, respectively, with non life-threatening injuries.
Officials with the Arlington Independent School District said one of the survivors is a student at Seguin High School, though it is not clear if that person was driving.
Both the Arlington and Mansfield school districts said Rowlls was not a student in their district; his family confirms he is not presently registered in school.
Arlington police said they are still investigating the cause of the crash, but it is believed that speed played a factor.