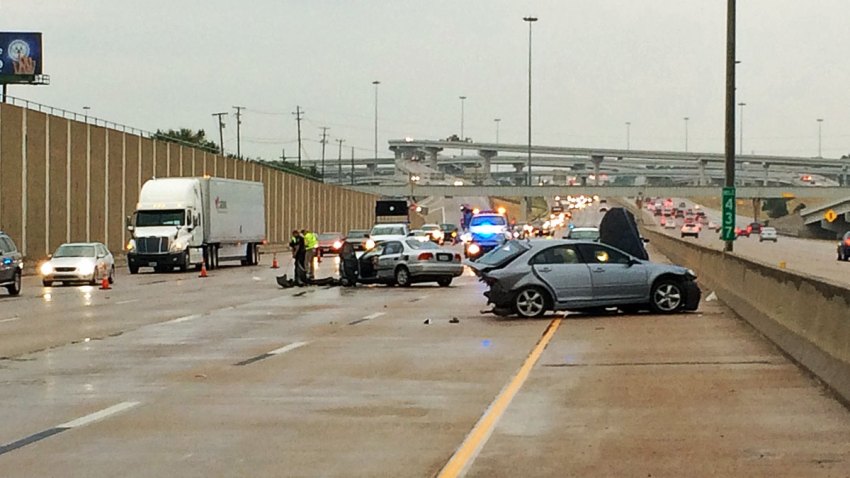 One person was critically injured in a crash that closed three lanes of Southwest Loop 820 in Fort Worth Wednesday morning.

MedStar confirmed to NBC 5 that three people were injured when two vehicles collided on the highway near Crowley Road.

MedStar said one person was transported to an area hospital with critical injuries. The other two patients suffered only minor injuries in the crash.

Cleanup of the crash impacted three lanes of westbound 820, which was backed up past Interstate 35W with only one lane of traffic getting through until the highway reopened at about 8:15 a.m.

The cause of the crash is under investigation.
NBC 5's Josh Ault contributed to this report.