Rep. Chet Edwards Claims Underdog Status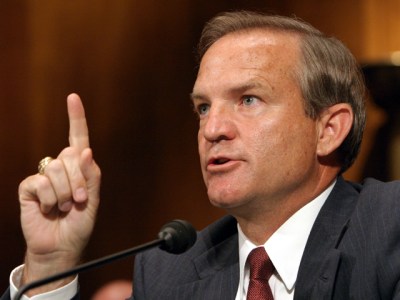 U.S. Rep. Chet Edwards acknowledged to a newspaper editorial board on Monday that he trails in his bid for re-election, but he believes he can win an 11th term in Congress.
The Waco Democrat told The Dallas Morning News that he is the underdog against his Republican challenger, Bill Flores, a retired energy executive from Bryan. Edwards said he is unsure if he will win, but believes he still has a chance.
"I don't mind saying we are behind," Edwards said. "I relish being the underdog."
Edwards represents a conservative district in central Texas that includes former President George W. Bush's ranch in Crawford.
The congressman said the Flores campaign has been successful in trying to link Edwards to President Barack Obama and House Speaker Nancy Pelosi. Edwards said he has an independent voting record and again spoke against Democrats "overreaching" on health care, energy policy and financial regulations.
Edwards defended his votes favoring Obama's economic stimulus plan and Bush's 2008 financial-industry bailout, saying they were necessary to prevent an economic collapse.
"It may cost me an election," Edwards said. "But it was the right thing to do."
Edwards criticized Flores' stances on veterans' issues, nuclear energy and earmarks. He called the political newcomer "ultra-partisan" and a "flip-flopper."
Flores canceled his scheduled appointment with the paper's editorial board, citing a medical appointment.
Matt Mackowiak, Flores' campaign manager, said Edwards' comments were "false and desperate."
"We must stop the Obama-Pelosi agenda, and to do this we must beat Chet Edwards," Mackowiak said.