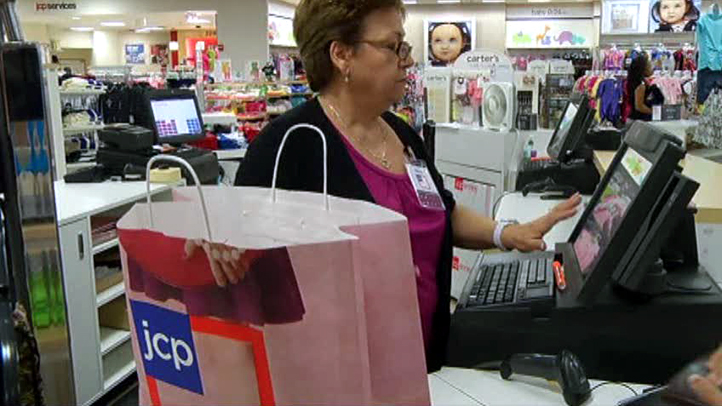 JC Penney began its "Fair and Square" pricing strategy Wednesday.
The Plano-based retailer will no longer hold regular sales or issue promotional coupons. Instead, it is slashing prices to "everyday low" prices and offering deals on certain items on select Fridays. The company also has other deals as monthly specials.
"Our vision is to be America's favorite store," said Sherie Alvarez, store manager at the Frisco Stonebriar Centre Mall location.
She said business was strong the day of the change, especially for a Wednesday.
"There's really more people in the store today," Alvarez said.
Lifetime JC Penney shopper Sue Graves said the changes meant big savings.
"I don't think I could buy an outfit anywhere else for $18," she said.
The idea of good deals also attracts shopper Michael Moore, of Prosper.
He has not visited a JC Penney location in years, but said he thinks the rebranding is a good way for the company to set itself apart.
"It seems to me that they're stuck in the middle, and they do need to rebrand," Moore said. "Because they're certainly not the upper tier, but they don't want to be Walmart."
The change is JC Penney Co. Inc.'s latest attempt to refresh its image. The company changed its logo just last year.
The retailer's corporate office said the new pricing is the first of several new programs it will be implementing over the next four years.