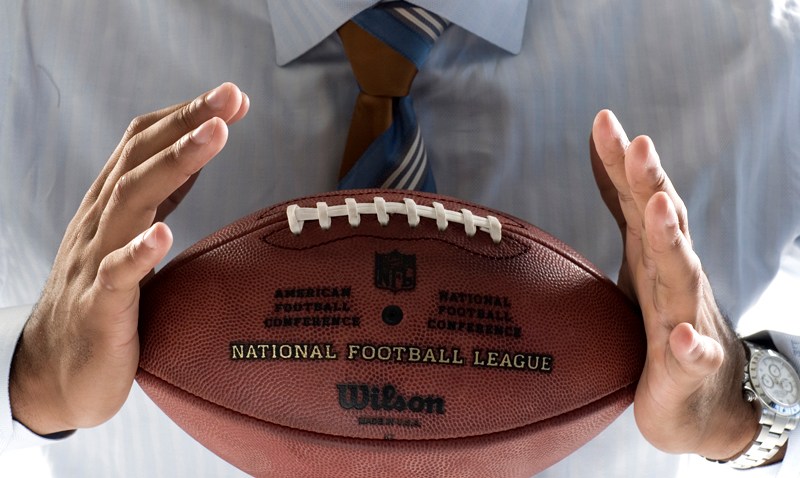 A broker at a financial company in Westlake says he was fired for playing fantasy football at work.
"I'm being 100 percent honest," said Cameron Pettigrew. "It's as ludicrous as it sounds."
Pettigrew said his employer, Fidelity Investments, fired him and three others in October for organizing $20 fantasy football games.
Fantasy football is a hugely popular sports game in which participants bet on real football players' performances.
"I loved my job at Fidelity," he said, adding he had received numerous awards and had never been disciplined in his two-and-a-half years with the company. "My whole argument is, the punishment didn't fit the crime."
Pettigrew said he did not use his company computer to play the game, but that Fidelity officials found a few instant messages on his computer from co-workers.
"One of my buddies sent me something about how bad Trent Edwards was playing or something like that," Pettigrew told the Fort Worth Star-Telegram. "So they called me in and talked to me for about 90 minutes on everything I ever knew about fantasy football. They interrogated me as though I was some sort of international gambling kingpin."
A Fidelity spokesman declined to comment about the matter but told the newspaper the company has a clear policy against gambling.
"Participation in any form of gambling through the use of Fidelity time or equipment or any other company resource is prohibited," said spokesman Vin Loporchio. "We want our employees to be focused on our customers and clients."
Pettigrew said he knew about the company policy but didn't think it was enforced.
"We had people in management and leadership doing it, ever since the first day I was there," he said. "I thought it was a rule nobody took seriously."
Experts say companies are within their rights to fire employees for playing fantasy football as long as it violates company policy.
"As long as the policy is implemented across the board in a fair manner, applicable to all employees, then they can be fired," said Fort Worth attorney Angela Robinson, an expert in employment law.
But company policies against the fantasy game are rare, she said.
"This is new territory," Robinson said. "I actually do a lot of employee handbooks. And I have never seen it in an employee handbook."
Pettigrew said he is now unemployed and looking for work.
Other financial firms may be reluctant to hire him because Fidelity officials wrote on an industry form that he was fired for "violation of company gambling policy through participation in fantasy football," Pettigrew said.
"It's so crazy," he said. "People hear the story and think there has to be more to it."