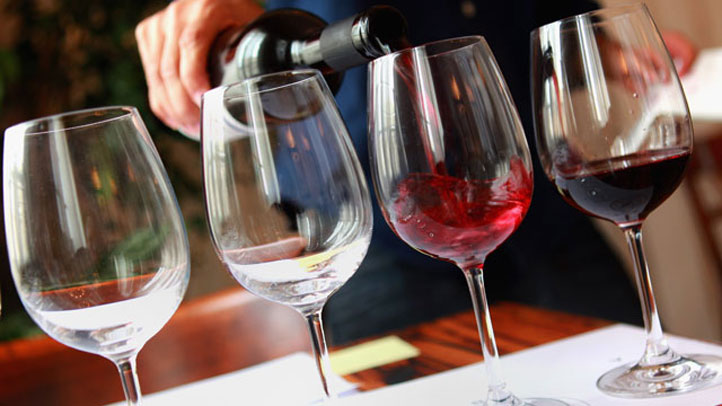 Bluebonnets are in full bloom so it's worth the drive to see some of the prettiest wildflowers around while sampling some Texas wines.
April 1-3 and April 8-10, we recommend checking out the Wine and Wildflower Trail in Texas Hill Country.
If you didn't already know, Texas is the fifth-largest wine-producing state in the nation, according to the Texas Department of Agriculture. Texas Hill Country is the second most popular wine destination in the country, second only to Napa/Sonoma out in California.
If we were into bragging we'd also mention that the travel planning site Away.com ranked Texas Hill Country as the top hidden gem among U.S. wine regions.
If you're not into being told what to do, you may enjoy this tour; all trails are self-guided driving tours so you can enjoy the wineries in any order you want and at your own pace. But pace yourself -- the Texas Hill Country Wine Trail stretches from Lampasas to New Braunfels.
The ticket allows you to visit 27 participating wineries along the picturesque trail, where you'll get to enjoy a minimum of one and up to three complimentary tastes of wine at each winery. If you find a few wines you like, the ticket gets you a 15-percent discount when you buy three bottles.
It's not just about the wine; with the ticket you get one dormant grapevine as well as a packet of wildflower seeds. And don't forget your camera so you can capture images of your excursion through Hill Country.
Tickets are $60 per couple or $35 per person and are good for both weekends -- that's six days of wildflowers and wine.
If you want to know what you're getting into before you go, check out the Go Texan Wine Channel on YouTube.