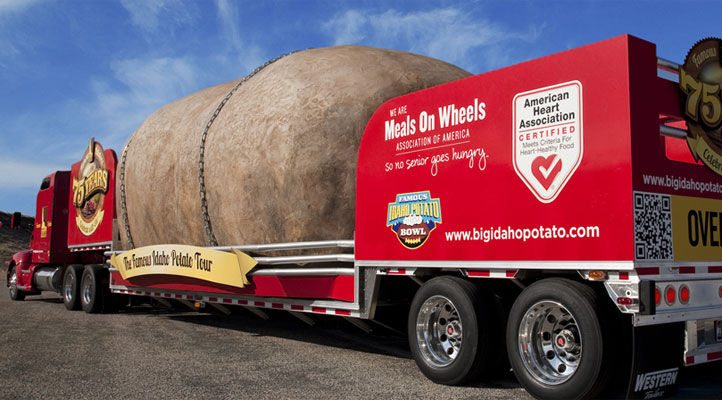 If you're near Garland today, be sure you check out The Great Big Idaho Potato Truck at Wingstop's flagship restaurant at 1251 Northwest Highway.
From 5 p.m. to 7 p.m., Wingstop will give out a free regular order of fresh-cut, seasoned fries for guests to enjoy as they marvel at the 28-foot long, 12-foot wide, 11.5 foot tall "Idaho potato".
The truck took over a year to build and is currently on a seven-month cross country tour to celebrate the Idaho Potato Commission's 75th anniversary.
All Wingstop fries are cut fresh daily from #1 Idaho potatoes. If the truck were an actual potato, it would make more than 1.4 million Wingstop fries. Ketchup, anyone?
Founded in 1994 and headquartered in Richardson, Texas,
Wingstop
has more than 500 restaurants open across the United States and Mexico.
Copyright FREEL - NBC Local Media