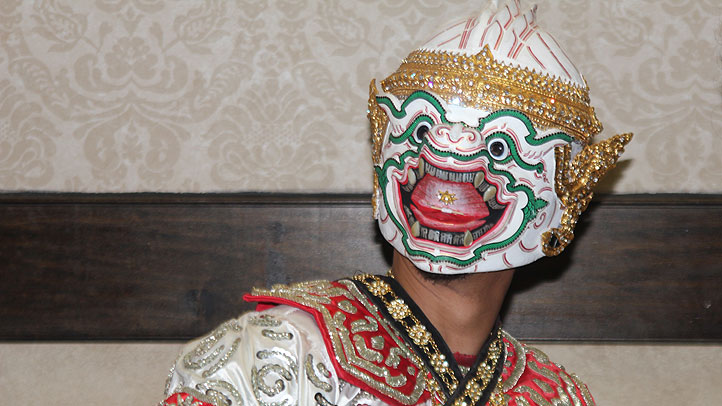 Thousands of Texans are of Thai descent and most of them live right here in DFW. About 1,000 of that population attended the Amazing Thailand event inside the Dallas Love Field Radisson Hotel on Sunday to experience Thai culture in a big way.

Guests had the opportunity to not only taste great Thai food at over twenty food booths but also enjoy musical and dance performances in the first-floor ballroom during the free all-day festivities that were open to the public.

"This festival allowed the people in the Thai community a chance to get together and show off their talents," said Thai 2 Go owner Siam Saechew, a food vendor at the event. "It also allowed those who aren't familiar with Thai cultures to get a glimpse of where we came from and what traditions we have."

Hundreds of attendees had the rare chance to enjoy a traditional Khon Dance. Khon, a masked dance-drama, is highly regarded in Thailand as one the most important types of Thai dramatic performance. The masked play has existed since the ancient times of Thailand when it was once called Siam.

"It's an honor to see Khon" said Norramon Meow Saechew. "I have stayed in Thailand for my whole life and have only been to Khon once so getting to see it in my new home of Dallas was very impressive to me."

Khon was one of the many traditional Thai dances performed by dancers from the Chandrakasem Rajabhat University. Members from the university were flown from Thailand to perform for the first time in DFW. Before the performance, it takes the dancers six hours to get dressed in their ornate traditional costumes and makeup.

"We have to sew on the women's costumes while it's on their bodies to make sure it is custom-fitted," said dance coordinator Kanittha Marom. "The men wear four layers of tightly wrapped pants that they must keep on all day with no bathroom breaks. These dancers are very excited to be in the states and take the art of Thai dance very seriously."

In traditional Thai dance, it's typical to see the old village life of Thailand portrayed on stage as well as stories from this monarchy's long line of royal families. You can view a complete list of the types of Thai Dances performed here.

The second-floor of the event was available for guests to enjoy watching Thai movies and singing Thai karaoke. For some the guests, the Amazing Thailand event was like a home away from home.

"I'm so happy for this event," said Thongsuk Daniels of North Richland Hills. "It's the closest thing to being back at home in Thailand."

If you missed the Amazing Thailand Dallas event this year, please check their website to see, hear, taste, and experience Thailand the next time it comes to town.