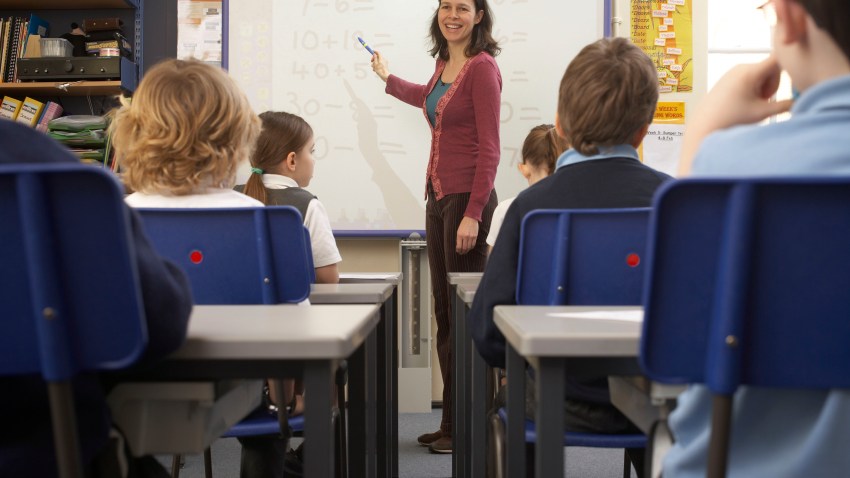 Teachers across the state of Texas will soon get raises, thanks to $2 billion in stimulus funds approved by the Department of Education.

Texas teachers are expected to receive a minimum raise of $800.

The money will also help increase public school funding and provide each school a minimum of $120 additional funds per student.

Rep. Chet Edwards of Waco says, "this is great news for Texas teachers...these funds will not only give Texas public-school teachers a much-deserved pay raise, it will save jobs and help school districts budget for the upcoming school year."

Gov. Rick Perry applied for the stimulus funds in early July after publicly refusing $555 in unemployment stimulus funds.
In addtion to the $2 billion from the stimulus' Education Stabilization Fund, the state will accept $723 million for a government services fund, according to the Star-Telegram.

$3.9 billion in stimulus funds will be accepted by Texas after all distributions are made.