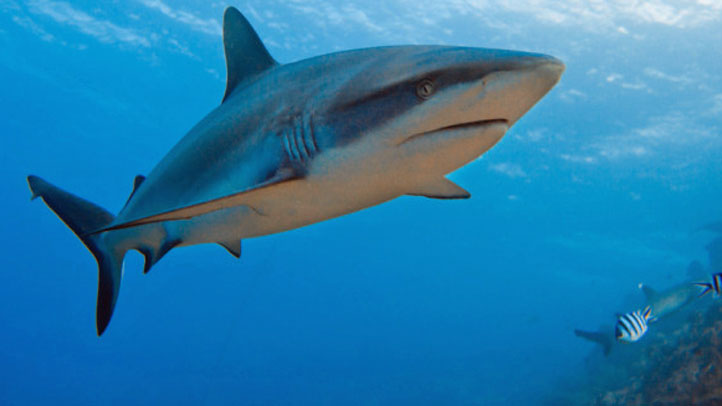 If watching all four of the "Jaws" movies just isn't enough preparation for Discovery Channel's "Shark Week," then change out of your favorite TV-watching sweatpants (or pajamas) and head over to the Dallas Museum of Nature and Science and check out the exhibit, "Planet Shark: Predator or Prey."
You can once again don your pajamas and plop down in front of the TV on Aug. 12 when the week-long series of programs begin, but until then, take a bite out of everything the museum has to offer.
On July 27 and 28, the museum will host Rodney Fox, who is a survivor of one of the worst shark attacks on record. There will be a free meet-and-greet for museum members on Friday from 5 p.m. until 7 p.m., but reservations are required to attend.
Question and answer sessions lasting 30 minutes each will take place on Saturday at 10 a.m., 12:30 p.m., 2 p.m. and 4 p.m. This event is open to the public and general admission tickets can be purchased online.
The exhibit has all of the tools to make you the most knowledgeable member of your viewing party come Shark Week. Wow your chums with your shark facts, tales of shark feedings and first-hand dissections.
You can catch the free feedings every Wednesday and Friday at 11 a.m. For a more hands-on approach, attend a Saturday dissection at 1 p.m., and perform a portion of a dissection with the guidance of a museum team member. Tickets are general admission.
Don't let your friends blow your shark trivia out of the water, check out the exhibit, and show them who's at the top of the food chain. For additional ticket pricing or information, visit the Planet Shark webpage.