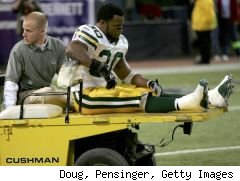 With the season a few months away, what has to break right for the Rangers to contend again in 2015?
What if Prince Fielder gets back to mashing and becomes the feared middle-of-the-order hitter from a few years ago, or even the one from two years ago when he had a career-worst season with the Tigers that saw him drive in more than 100 runs and hit close to 30 homers?
After last season's Fielder output, that'd be a welcomed development.
The Rangers' problems in 2014 were too many to list here, but their lack of offensive punch due to injuries was a big one, and it was highlighted by Fielder's season being cut short for the first time in his career and the fact he managed just three home runs in 40-plus games before undergoing season-ending neck surgery.
What if Fielder is fully healthy now? We do know he's back to his MMA-type offseason workouts that he was doing last year before he reported to spring training looking like a home-run hitting machine. What if Fielder hits 43 home runs instead of three? His swing seems tailor made for Globe Life Park, and we never got to see those two things come together in 2014. So will we in 2015? Oh, what if?
There are several things that have to go right for the Rangers in 2015 to contend after so much went wrong in 2014, and Fielder's return to being a productive, feared hitter is probably at the top of the list.
Copyright FREEL - NBC Local Media