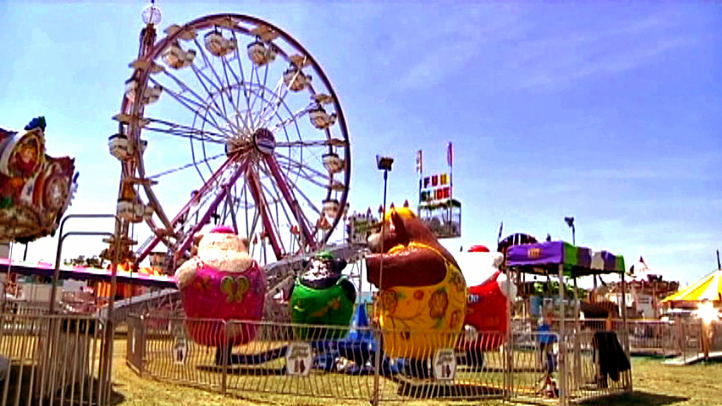 Despite the heat, thousands are expected to show up to the fair grounds in Denton as the North Texas State Fair and Rodeo begins Friday.
The Texas-sized event includes a lineup of country music, and of course, lots of cowboys.
"It's pretty popular," said rodeo vendor Jim Hoen.
Hoen's mechanical bull is a crowd-pleaser, but another main attraction stands just feet away from his booth -- one of the misting areas.
"We have over 110,000 square feet of either misting tents, air-conditioned buildings, tented areas, or shade areas," said Nanci Kimmey of the North Texas State Fair Association.
Event organizers expect a large crowd this year. They hope to top last year's attendance of 135,000.
Executive director of the fair, Glen Carlton, said they're prepared for the big crowd and high heat.
"We added some tents. We added some extra misting stations. Our EMS guys are on high alert," said Carlton.
People aren't the only ones trying to stay cool. The livestock at the fair are finding ways to beat the heat, too.
"You need to keep plenty of electrolytes and water and keep them as cool as you can. If you don't, they'll stress on you. They could die," said rancher Blaine Reatherford.
Despite the effort it takes to cool off, Carlton is confident people will show up for the country music line up, rodeo and exhibits. The event is expected to bring at least $3 million to the city of Denton and $7 million to Denton County.
"I think it's more comfortable than it was two weeks ago, and if you are going to go do anything, you have to go do it," said Carlton.
The nine-day festival offers plenty of time to stop by.