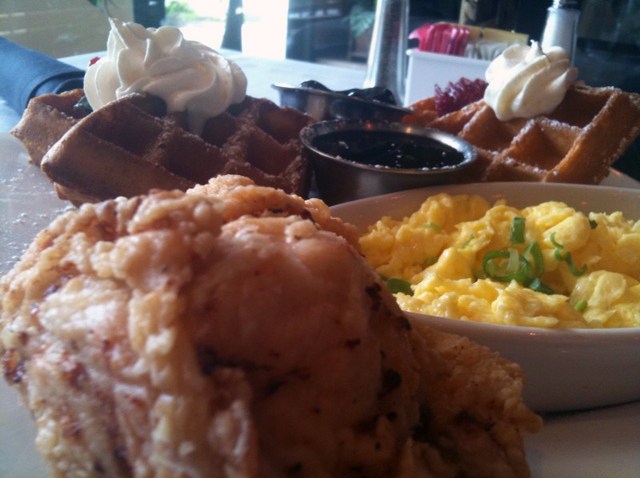 Walk into Ridglea Jazz Café and step into an open space dotted with tables covered by white linens surrounded by warm, burnt orange-colored walls. The main dining room is large, but somehow manages to still feel intimate.
Maybe it's the mellow jazz music floating through the room, or the aroma of comfort food coming from the kitchen … or perhaps it's the owner's commitment to respecting the culture of jazz music.
"Jazz is for everybody. It's a genre that we need to continue … the legacy needs to be protected. We're glad to be a part of it but we think it's for the entire community and we want to urge everyone to come out and participate," said co-owner Stan Hatch.
Whatever it is, this recently opened successor to the Ovation Club on Camp Bowie Boulevard is doing something right.
So much so that we took a suggestion from one of our savvy viewers to go and check it out.
According to NBC 5 viewer, Eddie Monroe, "Fort Worth has needed a place like this for a long time."
Owned by the Hatcher family (of soul food mainstay Hatch's Corner in Forest Hill) and partner George Johnson, who owns some Dickie's Barbecue stores, Ridglea Jazz Café offers southern-style comfort food courtesy of chef Patrick Hernandez.
Salads are named after legendary ladies of jazz such as Lena Horne, Ella Fitzgerald, Dinah Washington and there's even a soup named after master songwriter, Miss Peggy Lee.
For guests who crave something a bit more hearty, there's the chicken n' waffles, chicken fried steak, barbeque, grilled salmon. Polish off dinner with dessert -- strawberries Romanoff (snag the recipe here).
Enjoy live jazz music starting at 7 p.m. Thursday through Saturday.
Ridglea Jazz Cafe
6115 Camp Bowie Blvd
Fort Worth, TX 76116
817-738-9500