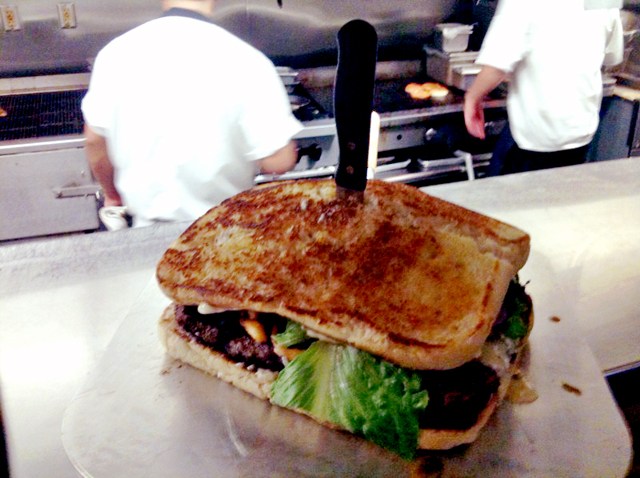 Inspired by the Travel Channel's hit series Man Vs. Food, Kenny Bowers has introduced the ultimate in Texas-sized burgers -- El Jefe Grande. The owner of Kenny's Burger Joint wants his guests to celebrate the excess when they come into his restaurant.
"People come here to pig out. If you want to be naughty then this is the place," said Bowers about his restaurant in Frisco.
Portion size at Kenny's is double the typical entree size found at other restaurants. If you're counting calories, then this isn't the burger joint for you.
All of the burgers are handmade using Sterling Silver brand beef, the meat is cooked over Hickory wood on an all natural, wood burning grill and served on Ciabatta buns baked daily at La Spiga bakery in Addison.
Even if it costs more to make the high quality food offered at Kenny's Burger Joint, Kenny said he doesn't care.
"I want people to come in, check their troubles at the door and leave full," said Bowers.
We snagged the recipe for one of their specialty burgers that works for either breakfast or lunch.
We recommend throwing on a pair of Velcro embellished fat pants before you hunker down and attempt dinner at Kenny's.
Kenny's Burger Joint
1377 Legacy Drive, Suite 120
Frisco, Texas
214-619-8001