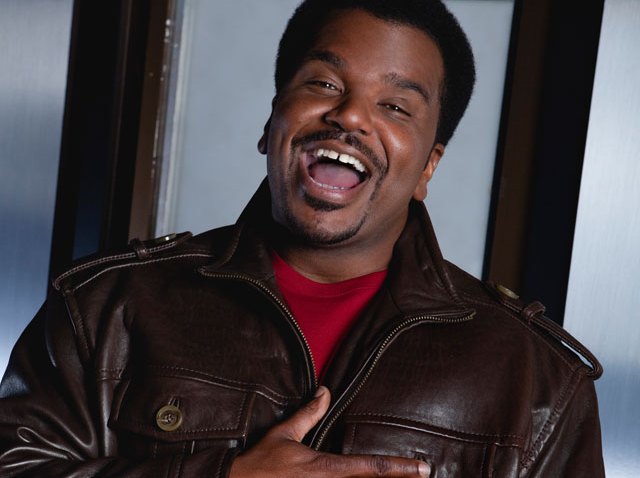 Can you believe we're already down to the top ten in "Last Comic Standing?"
Now that we are down to the best, it's hard to say anyone had a weak performance. It was America's turn to judge the comics and each one brought their own personal flavor to the nights mix.
What's the hardest part about forgiving an ex-boyfriend that cheated on you? According to Laurie Kilmartin, it's the discovery of his illiterate mistress. Kilmartin successfully warmed up the crowd with her bit about how the mistress consistently misspelled tomorrow with an "a" in it. At least it sounds right!
There are only a few people who can say their graduation picture was the mail man handing them their GED; and Felipe Esparza is one of them. This crowd favorite didn't disappoint by strutting onto the stage with his bouncing curly locks and delivering his set with seemingly stoned speech.
Never invite Roy Wood Jr. to your school's career day; he will probably leave 99% of the students emotionally scarred. According to him, America needs most of its people to fail. Think about this next time you take a bite of your McDonald's French fries -- appreciation granted.
Oh wait, Christmas in July? Host Craig Robinson took the stage in a Santa suit between segments to remind us Christmas came early by bearing the gift of laughter.
Even though Moronzio Vance is one of our comedic heroes, he made it clear tonight that he could not afford a real superhero get-up. Maybe if he wins "Last Comic," he can make this dream come true.
This episode, we got better acquainted with the "ethnic" desires of Rachel Feinstein's mom who apparently tries to act black to fit in with her "home girls." Her grandmother was fascinated by the booty-shaking girls on rap videos. See a family trend here?
Tommy Johnagin continued with the mom and grandma reminisce but ended with a reference to another special female in his life; an ugly stripper. The audience roared as Johnagin mentioned he's like to get his vision enhancement reversed after seeing this ogre.
You can definitely get too much of a good thing. Jonathan Thymius took his awkward pauses to the extreme, saying as few words as possible and leaving the audience hanging at the end of his set. After asking the audience for some juggling balls (or alternatives), his time was oddly up.
One of the strongest comics in the competition, James Adomian, fell short with his over-the-top impressionist bit. The audience sounded a bit quiet for him tonight, but he's relying on his fans to make some noise for him in the voting.
Mike DeStefano chimed along with the other comics who think African-Americans are cool. When he gets reincarnated, he wants to be a tall strong black man. Not a bad idea.
Leave it to the intelligent nerd of the group to come up with the best business idea; making $60 a minute robbing a street musician. Myq Kaplan was the last -- but certainly not least -- to compete for the night and left no laughs behind.
Check back next week to see which three comics are hitting the chopping block after tallying up the votes.