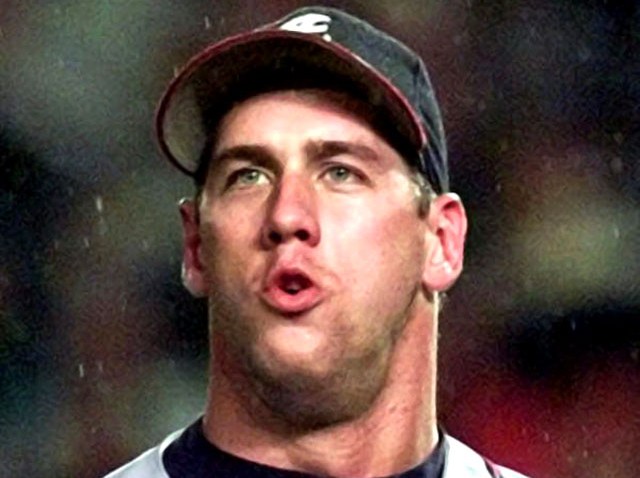 The biggest thing John Rocker did as a member of the Texas Rangers had nothing to do with baseball.
Back when he was on the Rangers in 2002, he spent much of the season on the disabled list, during which time he had a highly publicized verbal spat with a transsexual couple at a Dallas establishment in which he said some pretty venomous things.
Rocker pitched in only 30 games that year, and he was well past his prime, which peaked in 1999 when he saved 38 games for the Atlanta Braves. In that one season with the Rangers, he compiled one save and posted a fitting ERA of 6.66.
Now, people will see Rocker in the limelight again as he's set to join the cast of the new season of "Survivor," the long-running reality show which throws willing people into some unenviable positions in the wilderness.
Prior to his time with the Rangers, Rocker had several other social missteps when he was fined and suspended for two weeks in 2000 for making anti-gay remarks in a Sports Illustrated article. He also came out with the stance that baseball was a better game during the steroid era last year in a radio interview in Cleveland.
As you can see, he's pretty much a winner. Here's hoping he doesn't win the $1 million prize for winning the show.
Copyright FREEL - NBC Local Media