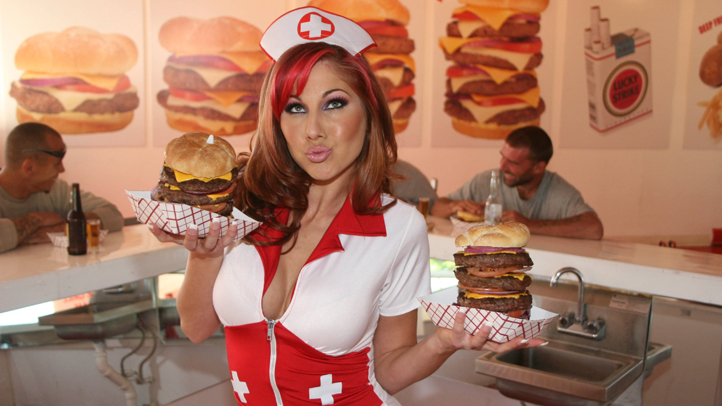 The West End novelty restaurant is locked up -- and not by owners.
Four months after their "official" opening, Heart Attack Grill in the West End seems like they're on life support.
A notice posted Wednesday evening says the locks on the location have been changed by property managers due to "delinquent rent payment or violation of the tenant's lease."
The changing of the locks is one messy way of showing a local spot is about to close, and based on what's been posted (on the front door and on Dallas News' Scoop Blog), we'd bet this is more than just a hiccup.
The original Arizona location shut down right around the time the Dallas spot started up and now the purveyors have moved on to Las Vegas, where their new location just opened this week.