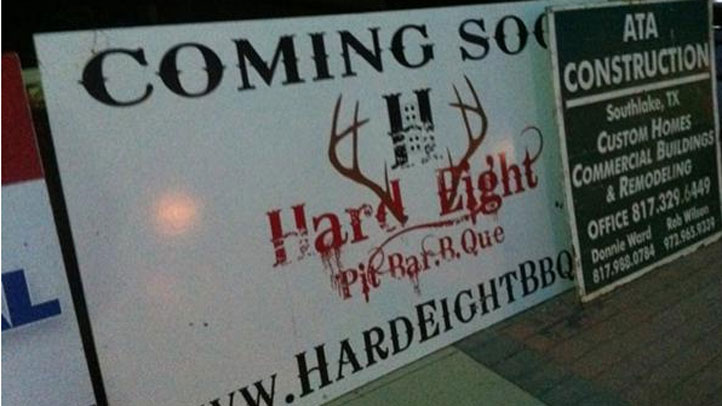 Roanoke, the self-proclaimed "unique dining capital of Texas," is adding another member to the list of destination restaurants -- local BBQ pros Hard Eight.
The new location will be along the same main drag that includes the famous Babe's, Twisted Root Burger, Cowboy Chow, Brix and other places to grab a bite.
NBC 5's Scott Friedman grabbed a shot of the under construction sign on Friday and the restaurant says they'll be ready to open soon.