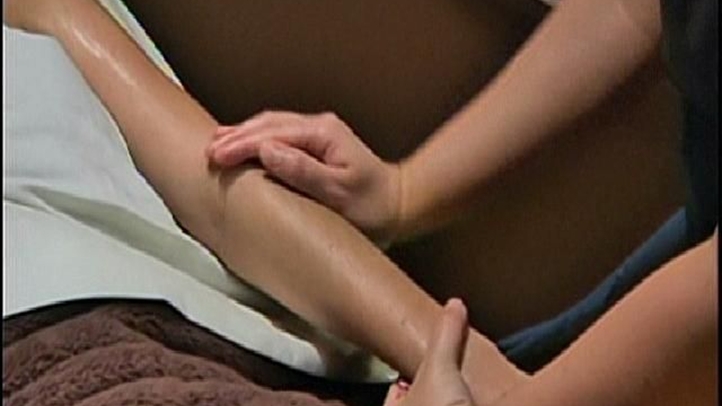 At the Rosewood Crescent Spa in Dallas, "relax" is a word you will hear a lot. The spa offers an array of services, but one that stands out is the 90-minute Drench with scents from San Miguel.
Drench works as a combination of body treatment and massage.
"I think people who like body treatments a lot also like massage a lot, and we develop our body treatments to feature a tremendous amount of massage and body work," says Jennifer Haack, Rosewood Corporate Spa Director.
The service begins with an exfoilating scrub with an aroma that will take you on a journey to Mexico.
"The sent is a mixture of coffee, chocolate tones, lots of different spices and then there is some essential oils and the essential oil is a specific blend for San Miguel" says Michelle Atkinson, Rosewood Spa at the Crescent. "It has the warmer under tones it is relaxing and it has a rejuvenating effect".
The skin is then wiped clean with a warm towel, and a Shea butter massage is performed from head to toe. "The massage with the Shea butter moisturizes the skin after you've done the scrub, it kind of rejuvenates it. The Shea butter is the absolute best for your skin" says Atkinson.
At the end of the massage, you shower without soap to rinse off excess oil.
"That kind of leaves the product on your skin a little bit and the Shea butter so you keep the benefit", said Atkinson.
The 90-minute full-body Drench treatment costs $175. Services and treatments are by appointment only. A full treatment menu of services can be found here: Rosewood Crescent Spa
Rosewood Crescent Spa
400 Crescent Court
Dallas, TX 75201
214-871-3232