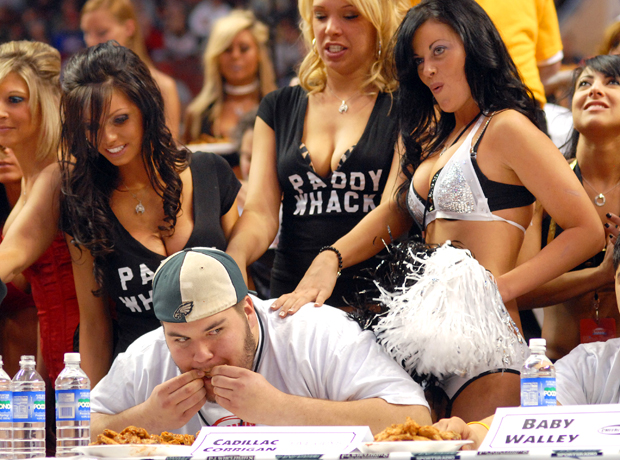 Nothing says Super Bo… sorry, NFL, Big Game like a big steaming plate of hot wings.
The folks at Wingstop planned to use Big Game Week as the backdrop for the Wingstop World Wing-Eating Championship. The contest was to take place tonight outside American Airlines Center before the Stars faceoff against the Vancouver Canucks. That game will go on as scheduled. How ironic, and embarrassing, would it be to postpone a hockey game because of cold weather and ice?
But back to the wing-eating-off — alas, 'tis not to be.
According to a message on behalf of Wingstop, the weather hampered traveling arrangements for some of the "world's top athletes" set to compete. Yes, a preview press release really did refer to the eaters as "world's top athletes." A few footballmen in town might beg to differ.
Anyway, the opening event of the Major League Eating season — again, really, that's what they called it — still could take place in advance of the Super Game. Organizers said, "The event will be rescheduled at a later date [to be determined]," so then again, maybe not.
One way or the other, though, the delivery drivers should be in operation come Sunday, so, whew.
---
Bruce Felps owns and operates East Dallas Times, an online community news outlet serving the White Rock Lake area. He loves those TV commercials for various wings restaurants that show people using two hands to eat one. Hilarious.
Copyright FREEL - NBC Local Media