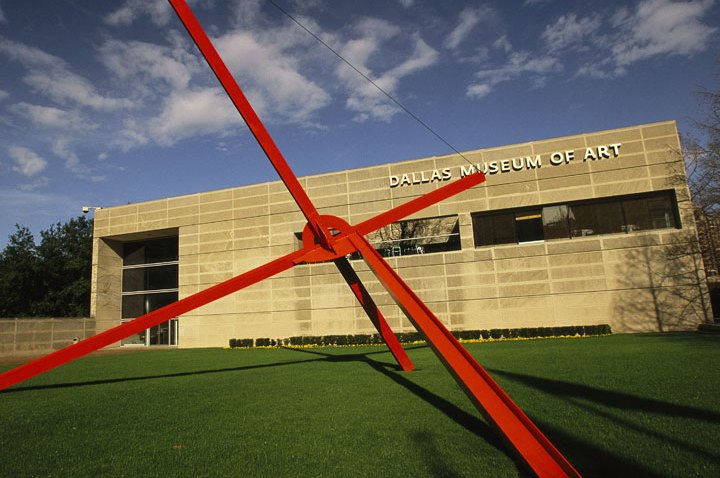 W magazine thinks Dallas is all that, at least in terms of the arts scene.
The July issue tips its periodical hat to the Hoffman family, the Rachofsky family, and the Rose family for collectively offering 800 pieces of art, estimated at about $215 million, to the Dallas Museum of Art, which is a nice thing to do.
The publication also spotlights the Perot Museum of Nature and Science going in at Woodall Rogers Park, but I have yet to grasp the logic of a park built on a freeway. Haute culture, I guess, which I don't really understand so much, either. I mean, a wall-sized painting — depicted as the lead image of the W article — of a woman with facial cleanser packed on is art? OK.
Of course, Jerry Jones gets a little love from the magazine because he's commissioned 14 works from the likes of Olafur Eliasson and Matthew Richie to adorn Cowboys Stadium.
The magazine quoted Jones as saying, "If between plays, Al Michaels and John Madden are talking about the art and architecture here, well, that's something you don't get from a normal museum."
Except that Madden retired from broadcasting awhile back. Still, I'm sure he'd be most impressed and dedicate a fair amount of telestrator time to the works.
Bruce Felps owns and operates East Dallas Times, an online community news outlet serving the White Rock Lake area. He's hoping to make maybe 10 bucks from the "art" in his upcoming garage sale.
Copyright FREEL - NBC Local Media