CVS – Don't Miss This Week!
This week is awesome at CVS! Don't miss out on the many freebies & near-freebies! You can see more details at Surviving the Stores.
Here's what I picked up!
Transaction #1
Spend $20, Get $10 Extra Bucks - Coke/Mars Products
Bought 5 - 12 packs of Coke
- (5) $1/1 12-pack Coke (www.mycokerewards.com)
- $4 off $20 purchase (emailed from CVS)
Total OOP is $11 (I used ECB's)/Received $10 ECB's
= $1
I quietly exited CVS and busted out with a little happy dance in the parking lot. Don't you love a great deal?! My husband is a huge Coke lover...so I jump at the chance to stock up on Coke anytime there is a fantastic deal. At 20¢/12-pack...this is the absolute best deal ever!
Transaction #2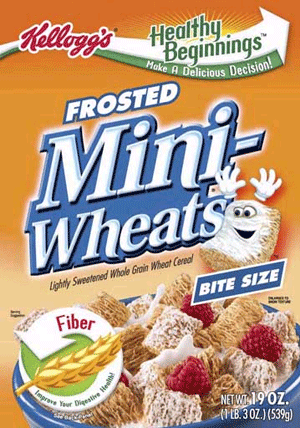 Kellogg's Frosted Flakes, Smart Start, Frosted Mini Wheats, Special K cereal (12-18 oz), Nutri-Grain, or Special K cereal bars (5-8 ct) Pay $3/10 and get $5 ECB's
Bought 3 boxes of Kellogg's Frosted Mini Wheats,1 ROC Cleanser ($3.99), and 2 CVS-brand mini bags of cashews
- (3) $1/1 Kellogg's cereal
- (1) $3 ROC IP
- $2/2 CVS Brand Nuts
- $3 off $15 CVS coupon (CRT)
Paid $5 (in ECB's)/Received $5
= FREE!!
So I bought 5 packs of Coke, 3 boxes of cereal, 1 facial cleanser, and 2 bags of nuts...for $1! Talk about 'stretching a buck'!
Happy CVS'ing this week!