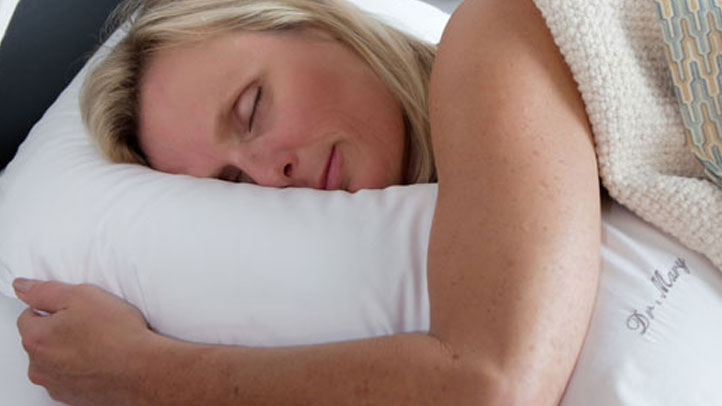 After starting three years ago in a North Dallas garage, The Pillow Bar is expanding their customizable brand.
Pillow Bar kiosks are stand-alone locations that let you customize your own restful creation. Users get a 300 thread count cotton sateen pillow filled with goose down adjusted just to your idea of soft or firm. Add on a custom monogram, and you've got a bedtime buddy that promises a more restful night.
The kiosks have already made their way to our other NBC 5 digs in Chicago, where they were impressed with the bar's customization back in December of 2009.
Now, the company is expanding to a 3,000 square foot design and manufacturing space in Dallas and adding more positions to help with the growth.
"With this expansion, we will be able to accommodate retailers, hotels and catalogs, corporate gift buyers and others who want access to our products but don't have the ability to accommodate a Pillow Bar." says Merrimac Dillon, developer and owner of The Pillow Bar in a press release.
We'd recommend restless sleepers and those with neck problems take a look at the customizable sleep supports at one of retail spots in Dallas or Fort Worth, or by browsing their online store.