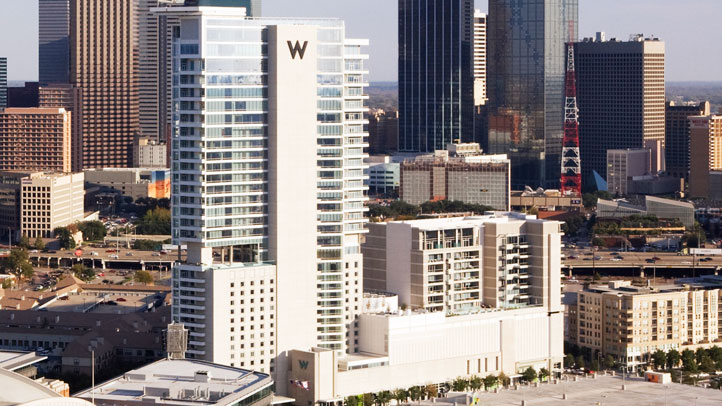 The W Dallas - Victory hotel in Victory Park is shaking up their food and drink spots, announcing that Craft Dallas and the Ghostbar will close.
Ghostbar will dematerialize from the 33rd floor later this month, but future plans for the space haven't been announced yet.
Craft Dallas' space will be replaced by Cook Hall "a unique and modern take on an American gastropub, featuring regional food and handcrafted cocktails," according to the W's press release.
The new space aims for a "more social" dining experience with smaller, sharable plates, a new bar, and better flow from the lobby into the restaurant.
"When W Dallas opened in Victory Park more than six years ago, it created a new scene in the city," Thomas Caramucci, general manager of W Dallas - Victory, said in a press release. "As the W brand evolves, opening new hotels from Paris to Milan, Bangkok to Singapore, we are committed to creating a consistent, cutting-edge experience for our jet set guests. Our food and beverage strategies are critical to enhancing the overall guest experience while also drawing in locals."
Culinary Concepts Hospitality Group is developing Cook Hall, which plans to open in early Fall.
Craft will close by the end of the summer.