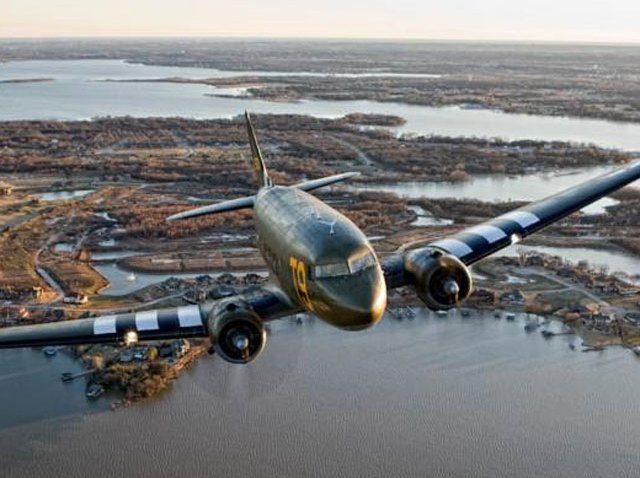 There's something slightly ironic about riding in a vintage World War II airplane to view lights commemorating the "Peace on Earth" season, but it still sounds pretty cool.
The Vintage Flying Museum in Fort Worth offers tour flights, called Christmas Light Flights, that take passengers over clusters of holiday lights, as you probably can tell from the name.
The aerial tours start Dec. 2 and runs each Thursday, Friday, and Saturday -- 7, 8, and 9 p.m., each night -- through Dec. 31. The flights take off from Meacham Airport and, according to a museum communiqué, "tour the city skyline and Christmas lights, coming short of the new Dallas Cowboys stadium."
Pilots fly passengers in a 16-person 1940s-era military transport C-47, which happened to serve as the personal plane of a former president of Mexico.
Tickets cost $75 per person. Though not required, reservations are recommended -- get more info here or call 817-517-4407.
Admission to the museum is free and open to the public, although donations are welcome.
On Dasher, on Prancer ... eh, never mind.
Editor's Note: An earlier version of this column incorrectly stated the flights are free based on press information provided to NBCDFW. NBCDFW regrets the error.
---
Bruce Felps owns and operates East Dallas Times, an online community news outlet serving the White Rock Lake area. He would definitely do this, well, except for that fear of flying thing.
Copyright FREEL - NBC Local Media