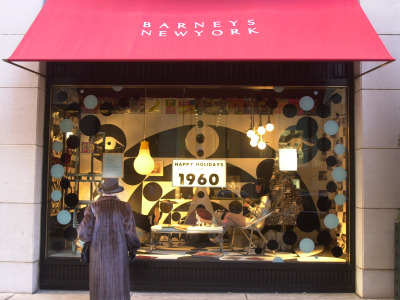 Barneys New York will be closing their NorthPark Center location.
The luxury retailer only had two stores in Texas, including the Dallas spot that is now closing, plus one in Austin.
NorthPark Center released the following statement confirming the closing:
"Our hope for Barneys was that their merchandise mix would complement the offerings of our other retailers, and that their prime location within the shopping center and within the city would enable them to thrive. Since Barneys opened in 2006, NorthPark Center's total sales increased from approximately $715 million to $1.1 billion this year, and our sales per square foot increased from approximately $720 dollars per square foot to more than $900 dollars per square foot today. While it is regrettable that Barneys is leaving, we have exciting possibilities for that space that we should be able to discuss soon."
Longtime DFW residents might remember that this is the second time Barneys has come and gone in Dallas -- the store left as part of a bankruptcy reorganization in 1997.