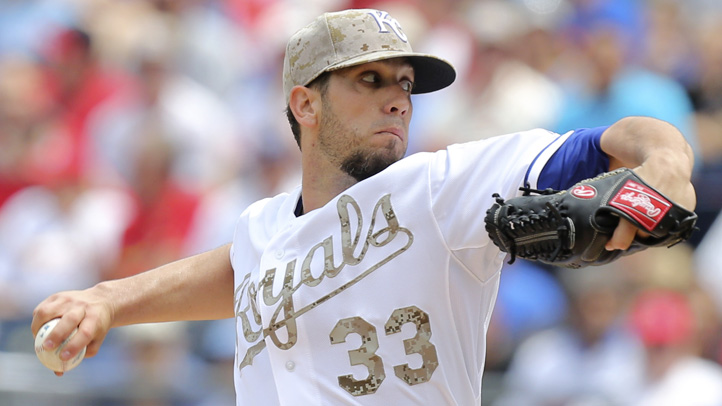 In a weekly segment, we'll take a look around the AL — what's happened so far, and what's on tap in the coming days.
Normally, we look at the AL West standings here, but with the AL West all but decided, let's instead look at the AL wild card picture and see who might be playing in that one-game playoff to advance to the division series. The top two teams play in the one-gamer, which Texas lost in 2012 to Baltimore.
1. Oakland Athletics (83-67) — The A's are almost eliminated from AL West contention with 12 games remaining, but they still have a hold of the top AL Wild Card spot and if the season ended today would host the one-game playoff. Since early August, the A's have been in a massive nosedive and if they end up missing the playoffs would finish up one of the greatest choke jobs in MLB history. Currently, they're one game up on Kansas City (the other Wild Card team) and two games up on Seattle, who is on the Royals' and A's tails. Next up: Tonight, 9:05 p.m., vs. Texas Rangers.
2. Kansas City Royals (82-68) — The Royals are finally having their breakthrough season, something that's been somewhat expected for years now given the strength of their farm and top prospects. Now, it's all paying off. If the season ended today, the Royals would travel to Oakland for the AL Wild Card tilt, but they only have a one-game lead over Seattle for that second spot. Next up: Tonight, 7:10 p.m., vs. Chicago White Sox.
3. Seattle Mariners (81-69) — The Mariners drilled the first-place Angels on Tuesday night, a day after the Halos clinched a playoff spot. With the Mariners' pitching, they're always going to be dangerous, and they'll look to take down the AL West giants again on Wednesday while hoping for an Oakland or Kansas City loss. Next up: Tonight, 9:05 p.m., at Los Angeles Angels.
4. Cleveland Indians (77-73) — The Indians are five games back of Kansas City, but they're a threat because they're currently in the midst of a series with the Houston Astros, who they beat on Tuesday night. Next up: Tonight, 7:10 p.m., at Houston Astros.
Copyright FREEL - NBC Local Media