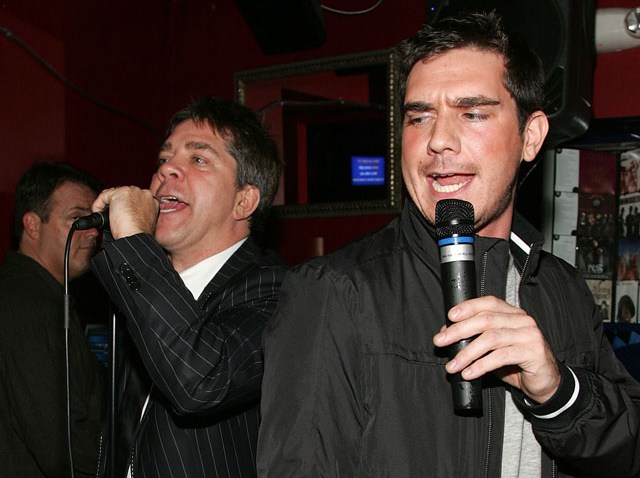 AIRHEADS: Call off the genetic research. We know now that no amount of slow-pulse ballads performed can pump enough aural oxygen into Australian men to save their hair from graying. Experts did find there's a ninety percent chance that either Graham Russell and Russell Hitchcock of Air Supply -- or both -- will be wearing animal print at their tour stop at the Meyerson. See Christopher Cross "Sailing" with the seminal duo at 8PM.
LAUGH IT OFF: Teachers have another reason to unload at the bar: their first-day misadventures can be the subject of an original Paul Slavens composition. If you can sum it up in a song title and tack on a tip, Slavens can turn your lemons into hilarious, did-he-just-sing-that verses of lore. See the host of 90.1 At Night lead his band in spontaneous comedy at Dan's Silverleaf, 10PM.
WINNERS' CIRCLE: You get the feeling that there aren't a lot of first-timers at Round Up Saloon's karaoke night. Showtunes, old country and lesser-known power pop make up a catalog that could stump the most avid connoisseur of canned tracks. Mojito Monday lasts as long as the singers, 8PM to 2AM.
Copyright FREEL - NBC Local Media