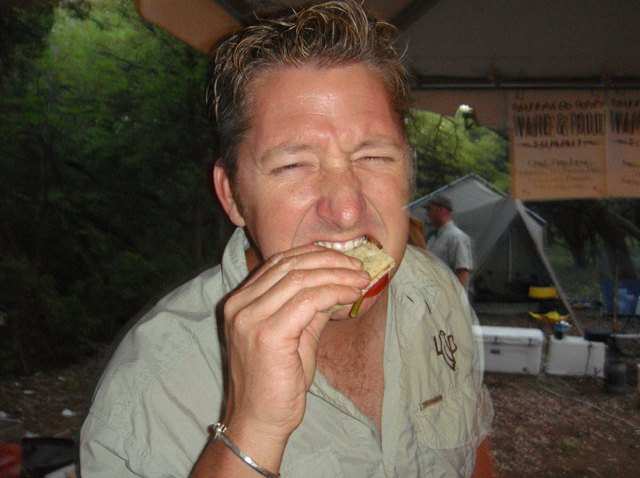 SECOND HALF: Abacus in Dallas hosted last night's Taste of the NFL Dinner Series event, but now it's time for Tim Love and the Lonesome Dove to show Big D how The Fort does dining. Joining Love will be Michael Thomson, Grady Spears, Blaine Staniford, and Jon Bonnell at the 6:30 p.m. dinner at the Dove. The big ticket costs $125, but that's for a gourmet six-course meal from top local chefs...and the proceeds go to area food banks.
OUTDOOR ORCHESTRA: Burnett Park, which just reopened this Cinco de Mayo, is hosting a quartet from the Fort Worth Symphony Orchestra during it's lunchtime "Brown-Bag it in the Park" series each day at noon. We love the idea of having a string-based soundtrack for our ham and swiss, and it's a great idea to hit the event today, before the rain comes in...
LAST WEEK FOR WARHOL: If you haven't been out to the Modern Art Museum of Fort Worth to check out their Andy Warhol exhibit, now's the time to go. The exhibit will conclude this Sunday, May 16, leaving your pop art needs unfulfilled if you don't make it in. Jet in between 10 a.m. and 5 p.m. to see the larger than life self-portraits, multi-colored disciples, and abstract works from the last year of Warhol's life.