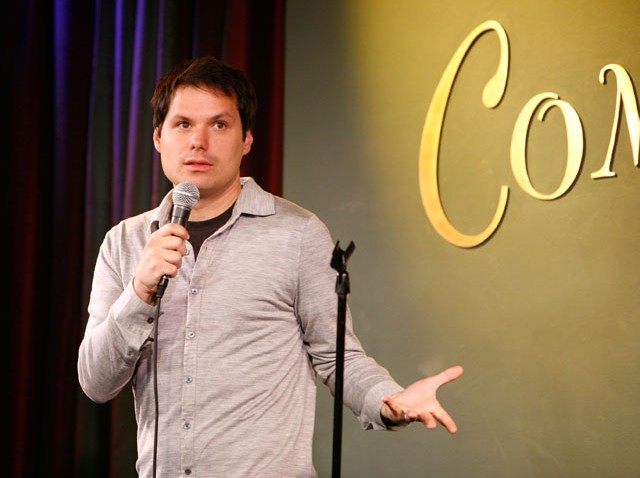 STELLA SUNSHINE: Comedian Michael Ian Black tried to come to Denton last month and Snowpocalypse 2K10 was like, "Wanna do ensemble?" and Black was like, "Naw, Snowpocalypse, you've stricken fear into my loyal sno-vice subjects who shan't ever brave the ice to take their seats!" and the University of North Texas was like, "Michael Ian Black's appearance has been hereby rescheduled for March 31, 2010." (Of course, that's merely a spoof of real events, Black might say.) If you never caught the "Michael Ian Black is A Very Famous Celebrity" column in McSweeney's, peruse the links for a taste of Black's stance on the famousness of himself and others. $20 general admission. Murchison, find tickets here.
EIGHT DAYS A WEEK: Paul Slavens starts a Wednesday night residency at the newly opened Kessler today. What do we know? Little, except that the sophisticated-yet-oddball Sunday night host on KXT 91.7 FM will do his thing in the front room. His consistent corralling of spontaneous comedy and mind-tickling music at Dan's Silver Leaf and other clubs makes that enough information, really. Slavens' 7PM gig caps happy hour, which starts at 4PM. Free.
WEIGHT OF WAR: Los Angeles artist Sandow Burk is showing his exhibit The Depravites of War at the McKinney Avenue Contemporary. Burk comes to the gallery to discuss the series of large-scale woodblack prints based on work by artists Jacques Callot and Goya from the 17th and 19th centuries, respectively. 6:30PM.
Copyright FREEL - NBC Local Media