Apparently not even Jerry Jones wants to pay for parking at AT&T Stadium.
Jones and his family boarded the Airbus MBB-BK 117 D-2 helicopter after the Cowboys' preseason game against the Houston Texans at AT&T Stadium.
The Airbus-owned helicopter departed just after midnight Friday.
Authorities told NBC 5 the helicopter will be officially unveiled at a later time.
Take A Look At Jerry Jones' New Ride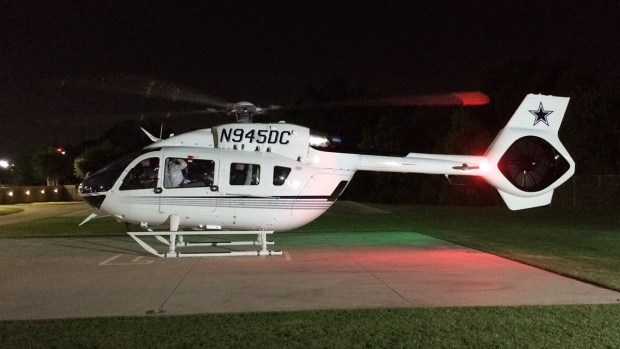 No further details have been released.