Melissa Harrison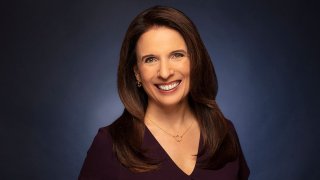 Melissa Harrison is a bilingual reporter with more than two decades of journalism experience. A native Texan, Melissa is excited to return to her roots and to covering news in North Texas.
Melissa began her career at the NBC affiliate in Waco as an executive producer. She landed her first on-air job at KRBC-TV in Abilene where she co-anchored the evening 6 p.m. and 10 p.m. newscasts. Melissa went on to report at WAPT-TV in Jackson, MS, where she covered stories including the Pearl High School shooting trial. She was then an anchor/reporter at WBRC-TV in Birmingham, AL. In 2000, Melissa returned to North Texas when she joined the team at WFAA-TV. As a weekend morning anchor/weekday reporter, Melissa covered stories including the Texas Seven Escape Search and the D.C. Sniper attacks.
Follow Melissa on Twitter | Like Melissa on Facebook | Follow Melissa on Instagram
In 2004 Melissa moved to New York City to earn her Master's degree from Columbia University's Graduate School of Journalism. Her dissertation focused on grief and traumatic loss and included the stories of people she interviewed over the years – including many from here in North Texas. While in NYC, Melissa continued her career in television news as a reporter at WNBC-TV and as a writer at ABC's World News Tonight.
In 2015 Melissa returned to North Texas and worked as a freelance reporter for NBC 5 before she transitioned into radio and began working as morning drive anchor at KRLD-AM.
Melissa and her husband enjoy spending time with their three kids and making their home here in North Texas.