Jack Highberger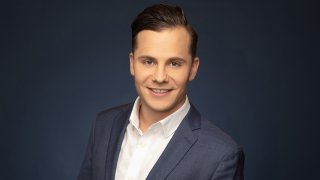 Jack Highberger is an Emmy Award winning reporter who joined NBC 5 in 2018.
Prior to starting at NBC 5 in early 2018, Jack was a reporter for KMSP-TV in Minneapolis/St. Paul. While there, he covered a wide variety of stories – everything from blizzards and tornadoes to the death of music icon Prince and the discovery of missing child Jacob Wetterling.
E-mail Jack| Follow Jack on Twitter | Like Jack on Facebook | Follow Jack on Instagram
Before the Twin Cities, Jack was a reporter for CBS/NBC affiliates KGPE and KSEE in Fresno, California. While in the Central Valley, he covered numerous national stories including the crash of Asiana Airlines Flight 214, the 2014 Napa earthquake and multiple record-setting wildfires.
In 2014, he would finish a three-part series that followed a Central American teen's journey from his home in El Salvador to California's Central Valley. The nearly yearlong story dove deep into the complex issue of illegal immigration and would later be honored with an Emmy Award for Journalistic Enterprise.
Jack studied journalism at the Walter Cronkite School of Journalism and Mass Communication, graduating Magna Cum Laude in 2012. Jack was born in Minnesota but grew up in Colorado where his mother's family have been cattle ranchers since the late 1800s.
For better or worse, Jack was also raised by two parents who worked in TV news. If you have a story idea or just want to say hello, you can find him on Facebook, Twitter and Instagram.