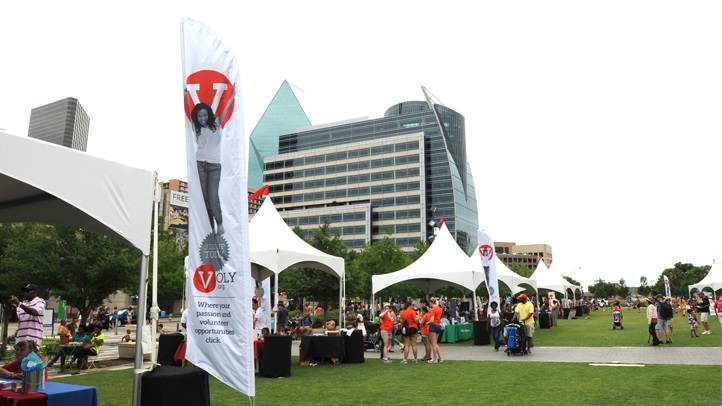 Join NBC 5 and Volunteer Now (formerly known as the Volunteer Center of North Texas) at Voly in the Park on Saturday, June 6, at 12:00 noon in Dallas' Klyde Warren Park. Voly.org is a socially interactive website connecting volunteers and organizations in North Texas.
Voly.org
helps more than 2,500 nonprofits in North Texas with a goal of recruiting 50,000 new volunteers. Please come lend a hand and help increase volunteerism in our community!
Along with over 75 nonprofits showcasing their missions and work, local officials, entertainers, and celebrities will share volunteer experiences, passions, and inspirational stories. There will be plenty of food, dancing, music and much more.
Admission is FREE, so bring your friends and family and join us in this celebration.
Voly in the Park
Recruit Volunteers with
Voly.org
FREE Admission
Saturday, June 6
Noon – 4 pm
Klyde Warren Park
2012 Woodall Rodgers Freeway
Dallas, TX 75201
www.volyinthepark.com/