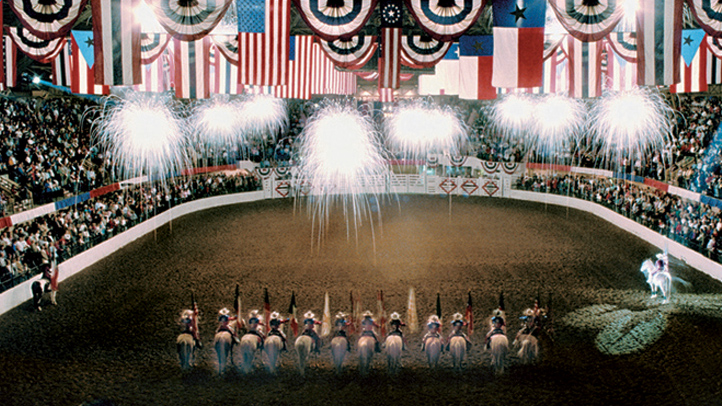 NBC 5 would like to invite you to the 118th Fort Worth Stock Show and Rodeo, starting on January 17 through February 8, at Will Rogers Memorial Center in Fort Worth. Bring the whole family and enjoy 23 days of heart-pounding rodeo, live music, world-class livestock, cowboy cuisine, kid friendly exhibits and much more!
The Fort Worth Stock Show All Western Parade takes place on Saturday, January 18, at 11:00 a.m. in Downtown Fort Worth. Come out and see NBC 5's Meteorologists David Finfrock, Rick Mitchell, Grant Johnston, and Remeisha Shade riding in a classic stagecoach. This year's parade route will navigate from the Tarrant County Courthouse, then Main Street to 9th Street, proceed west on 9th to Houston Street, turn north on Houston Street and end at back at the Courthouse. Watching the parade is always free, but over 950 bleacher-style reserved seats will be available to pre-purchase.
For ticket information, contact the Rodeo Ticket Office at 817-877-2420 or visit www.fwssr.com.
Community
Connecting NBC 5 to the community we serve.
Fort Worth Stock Show and Rodeo
January 17 – February 8
Will Rogers Memorial Center
Fort Worth
817-877-2420
www.fwssr.com
Fort Worth Stock Show All Western Parade
Saturday, January 18
11:00 a.m.
Downtown Fort Worth
817-877-2420
www.fwssr.com/paradeseating