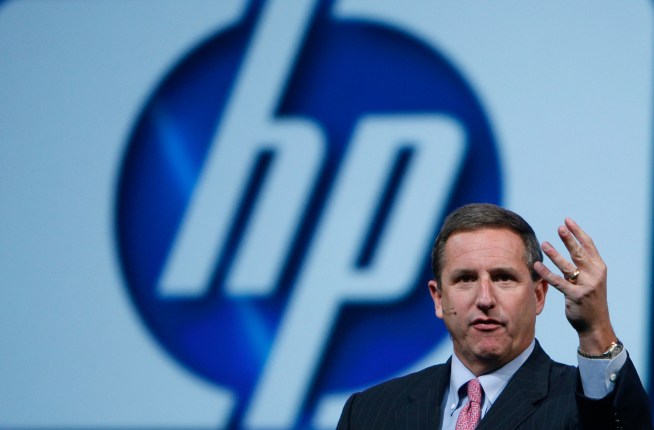 Getty Images
SAN FRANCISCO - NOVEMBER 12: Hewlett-Packard CEO Mark Hurd delivers a keynote address at the 2007 Oracle Open World conference November 12, 2007 in San Francisco, California. Oracle Open World runs through November 15. (Photo by Justin Sullivan/Getty Images)
Hewlett-Packard announced this week that they are finalizing plans to reorganize part of the company's printing division.
The as-yet-firmed plan would combine HP's printer and personal-computer businesses into one unit, according to the Wall Street Journal.
Long-known for their printers, Palo Alto-based HP dove head first into the PC business a few years ago after profits took a dip.
CEO Mark Hurd, who took over four years ago, has taken a clue from shoppers, shifting the company's focus from printers to PCs.
The shake-up would leave current printer chief Vyomesh Joshi without a job. But he's not likely to be collecting unemployment anytime soon. The electrical engineer has been a member of Yahoo's board of directors since 2005, and is highly qualified to run any number of other Silicon Valley firms.