Drifting Comes to TMS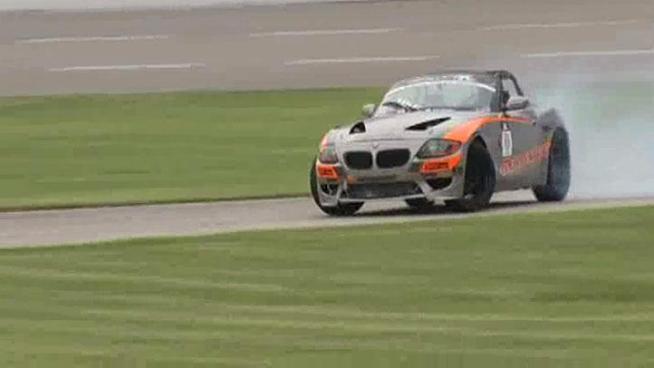 Read full story here.
" />
Kevin Stewart, NBCDFW.com
On Tuesday media members got a chance to ride with Formula Drift driver Michael Essa as he ran through a portion of the drifting track set up on TMS's front stretch. Read full story here.
Fans of the movie Drift or The Fast and the Furious: Tokyo Drift can now get their fill of drifting at Texas Motor Speedway.
If you don't know what drifting is, it's extreme racing where the driver intentionally over steers the car, losing traction on purpose, while still controlling the car. Most notably, the front wheels of the car point in the opposite direction (if the car is going right the wheels are pointed left, or vice versa).
Now that you understand drifting, you can check it out at TMS on Saturday, June 11. Formula DRIFT drivers will show off their skills before the IZOD IndyCar Series Firestone Twins 275s race.
TMS's pit lane and front-stretch will be transformed into a winding course, and eight Formula DRIFT drivers will race in a non-points competition.
More: TexasMotorSpeeway.com