FBI Offers $20,000 Reward in Search for Father Accused of Killing Daughters
Said allegedly shot teen daughters in 2008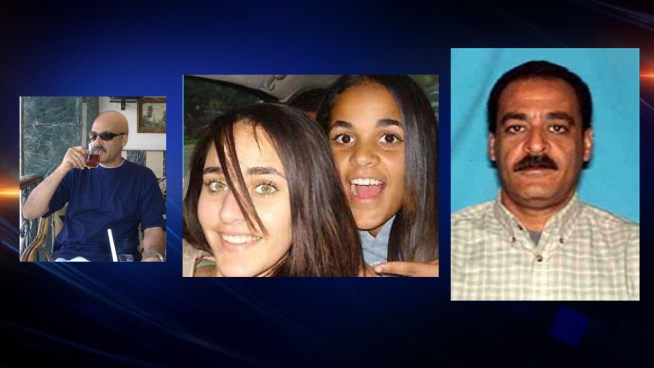 FBI Dallas
Dallas FBI agents are searching for Yaser Abdel Said (left in enhanced photo), who is accused of killing his two daughters, Amina and Sarah Said (center) in 2008. Another photo of Said from 2006 is also included (right)
The FBI on Thursday announced a new reward for information leading to the arrest of a former taxi driver accused of shooting his two teenage daughters in Irving.
Yaser Abdel Said is wanted for the murder of his two daughters, 18-year-old Amina and 17-year-old Sarah. Said is accused of taking his daughters for a ride in his taxi on January 1, 2008 before allegedly shooting both teens to death in the cab.
Later that month, the Irving Police Department issued capital murder warrants for Said's arrest for both victims. On August 21, 2008, the United District Court for the Northern District of Texas issued a federal warrant for Unlawful Flight to Avoid Prosecution for Said. Said's last confirmed sighting was in Irving in 2008.
Said was born in Egypt and investigators believe he may be seeking shelter in communities with Egyptian ties. He is described as being 6-foot, 2-inches tall and 180 pounds with a medium complexion, brown eyes and black hair. Investigators warn that Said may have altered his appearance to avoid detection and may not wear a mustache or may have shaved his head since the last confirmed sighting. He is believed to be armed and dangerous.
FBI Dallas Special Agent in Charge of the investigation, Diego Rodriguez, announced reward Thursday and said Said is believed to have ties to the DFW area, the New York City area, as well as Canada and Egypt.
Anyone with information is asked to contact the Dallas FBI at 972-559-5000 or online at http://tips.fbi.gov. Tipsters may remain anonymous.