Dallas Police to Round Up 250 Wanted on Domestic Violence Charges
Round up to take place June 24-27
Tuesday, Jun 24, 2014 | Updated 6:46 AM CDT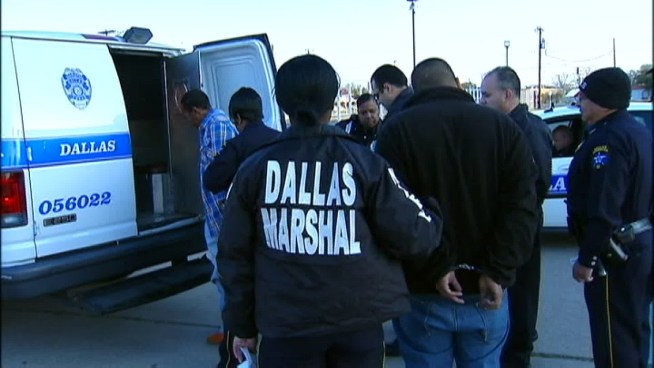 Amanda Guerra, NBC 5 News
The Dallas Police Department and Dallas County Sheriff's Office will conduct a warrant roundup to arrest those who have outstanding domestic violence-related warrants.
There will be a big push over the next four days to arrest people in Dallas wanted on domestic violence charges.
Police and the Dallas County Sheriff's Department will go after more than 250 people wanted for active felony warrants for offenses against family members.
Officers from patrol, METRO Unit and the Domestic Violence Unit will participate in the warrant roundup.
"By aggressively pursuing these wanted domestic violence offenders, we hope to protect victims from further violence," the department said in a news release last week.
The four day operation starts June 24 and runs through June 27.