Loud Toddler and Mom Kicked Off Southwest Plane
Southwest apologizes for incident.
Friday, Oct 30, 2009 | Updated 8:35 PM CDT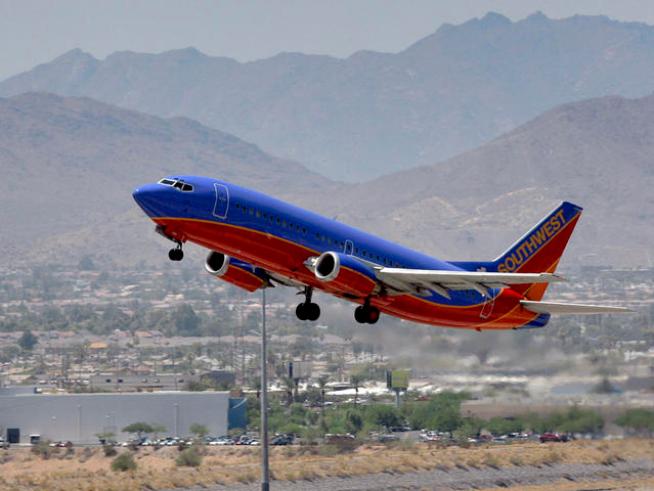 AP
Southwest Airlines announces its expanding non-stop service from Bradley International Airport to Denver. (AP Photo/Matt York)
Southwest Airlines apologized to a mother who was kicked off a plane earlier this week.
The Southwest flight crew kicked Pamela Root and her toddler son off the plane because passengers could not hear preflight safety announcements because of her unruly child.
Root says she was confident her son Adam's screams of "Go! Plane! Go!" and "I want Daddy!" would subside after the plane took off Monday from Amarillo and traveled to San Jose.
The 38-year-old mom said she hoped to be compensated for the portable crib and diapers she had to buy for the extra night away from home.
Spokesman Chris Mainz said the airline called Root on Friday to apologize. He says Root also will receive a refund and a $300 travel voucher.