Fierce Competition For Cutest Canine in North Texas
You can vote for your favorite pooch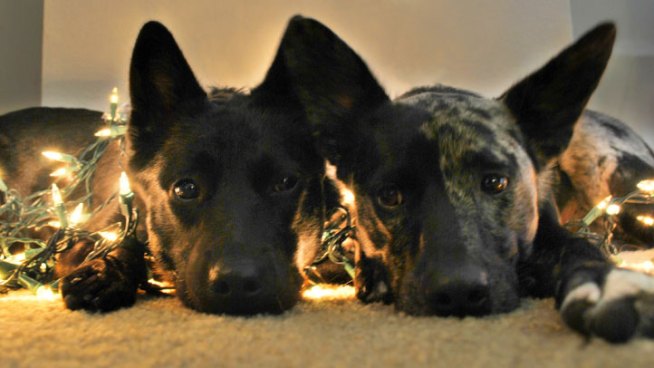 NBC 5 First at Four
The Caption This segment from NBC 5 First at Four on Wednesday, December 19, 2012 featured Romi and Ashbi.
Remember Romi and Ashbi featured in our "Caption This" segment back in December? (video above)
Ashbi is the blue heeler mix on the right side of the picture above. She was rescued from a ditch in Greenville, several of her sibling didn't make it, and was adopted from a local rescue group.