Report: 'Real Housewife' Bethenny Frankel Slams Gwyneth Paltrow's GOOP Cooking
"I'd rather staple my eyelids shut than watch Gwyneth cook," Bethenny Frankel said
Monday, Aug 10, 2009 | Updated 1:00 PM CDT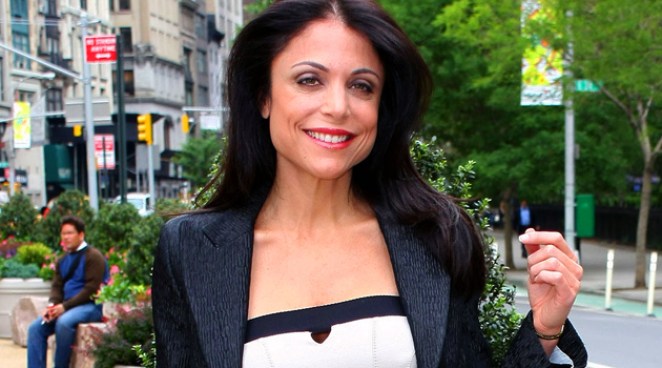 BuzzFoto/FilmMagic
NEW YORK - JUNE 03: Bethenny Frankel sighting at Madison Square Park on June 3, 2009 in New York City. (Photo by Christopher Peterson/BuzzFoto/FilmMagic) *** Local Caption *** Bethenny Frankel
Gwyneth Paltrow recently showed the world she knows how to debone a chicken in a video for GOOP – but not everyone enjoyed watching the actress handle the bird.
In fact, "Real Housewives of New York City" star Bethenny Frankel is crying fowl!
VIEW THE PHOTOS: The Latest Star Sightings
"I'd rather staple my eyelids shut than watch Gwyneth cook," the reality star and "Naturally Thin" author reportedly told the New York Daily News' Gatecrasher at the launch of her bottled Skinnygirl Margaritas at the Montauk Yacht Club in New York on Saturday.
According to the 38-year-old chef, a cooking show from the creator of the lifestyle Web site would be a snooze.
VIEW THE PHOTOS: Access' Top 10 Reality Romances Gone Bad!
"Gwyneth is afraid to [reveal] who she really is - she's so manhandled by publicists and managers," she continued. "Her show would be way too boring to watch."
Bethenny told the paper she has been reportedly approached to create her own food-theme series, but has yet to sign a deal.
Related Content from AccessHollywood.com:
VIEW THE PHOTOS: It's Glamour… It's GOOP… It's Gwyneth!
PLAY IT NOW: Bethenny Frankel Shares Favorite Cooking Recipes (July 22, 2009)
PLAY IT NOW: Gwyneth Paltrow On Being 'Iron Man's' Leading Lady
MORE ACCESS ON THESE TOPICS: Gwyneth Paltrow - Bethenny Frankel - Real Housewives - TV - Reality TV