Robert Downey Jr. Honored In Chicago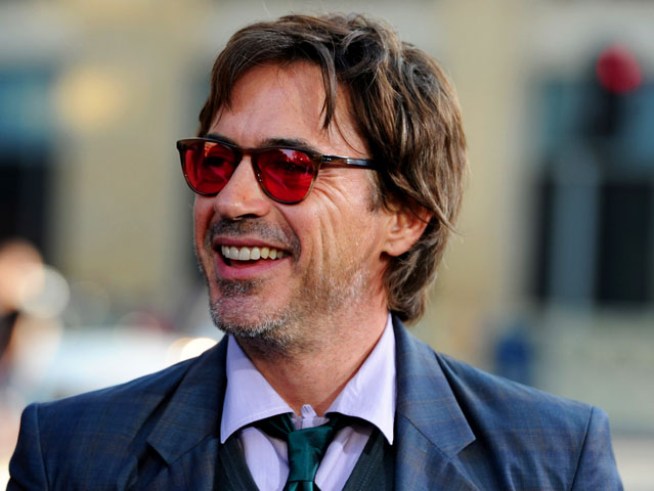 Getty Images
Actor Robert Downey Jr. arrives at the Premiere of Warner Bros. "Splice" at the Grauman's Chinese Theater on June 2, 2010 in Hollywood, California. Downey Jr.
The Gene Siskel Film Center in Chicago has honored actor Robert Downey Jr. with its Renaissance Award.
The Academy Award-nominated actor was in Chicago on Saturday to accept the award. The center says it chose to honor the 45-year-old Downey because he is "one of the most respected and versatile actors of his generation."
VIEW THE PHOTOS: Pumping 'Iron'! Access Sits Down With 'Iron Man 2' Stars!
Downey gave an interview to director Todd Phillips, saying three of his movies are the "most representative" of his work, "Tropic Thunder," ''Sherlock Holmes" and "Iron Man." He won a Golden Globe for "Sherlock Holmes."
The actor also says he's moved on from drug and alcohol abuse.
VIEW THE PHOTOS: 'Iron Man 2' World Premiere!
Downey is to star in the Phillips-directed movie "Due Date" as a first-time dad trying to make it home in time for the birth of his baby.
Copyright 2010 by Associated Press. All rights reserved.This material may not be published, broadcast, rewritten or redistributed.
Related Content from AccessHollywood.com:
VIEW THE PHOTOS: 'Iron Man 2's' Hollywood Photo Call
VIEW THE PHOTOS: To Infinity & Beyond! Pixar's Biggest Films
PLAY IT NOW: All Access: 'Iron Man 2' Premiere, Los Angeles
PLAY IT NOW: Robert Downey Jr.'s 'Iron Man 2' Premiere, Los Angeles
More from Access: [ Robert Downey Jr. Movies Iron Man ]