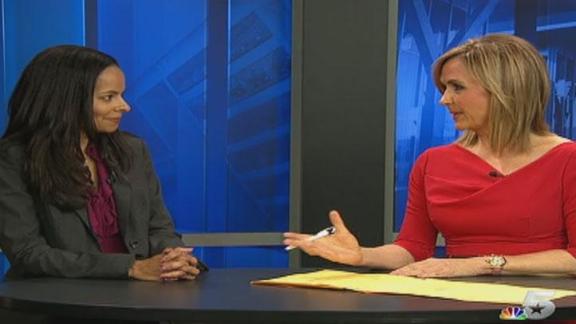 Tests Can Detect Heart Defects in Newborns
A new study says all hospitals should test newborns for congenital heart defects. Dr. Suzanne Whitbourne with Texas Health Harris Methodist Hospital HEB talks about the test and its effectiveness.
04:00 AM

Goodbye Dark Spots!

04:30 AM

Paid Program
7:00 PM

Frasier

Daphne returns home from her stay at a retreat...

7:30 PM

Frasier

Frasier is dismayed to discover that his...

8:00 PM

Frasier

Frasier finds that he is increasingly unable to get...

8:30 PM

Frasier

Kirby desperately needs help with his grades, and...

9:00 PM

Will & Grace

Will is about to meet Vince's mother, who never...

9:30 PM

Will & Grace

When Will decides to help out and makes a special...

10:00 PM

The Office

Despite the fact that Michael is supposed to be...