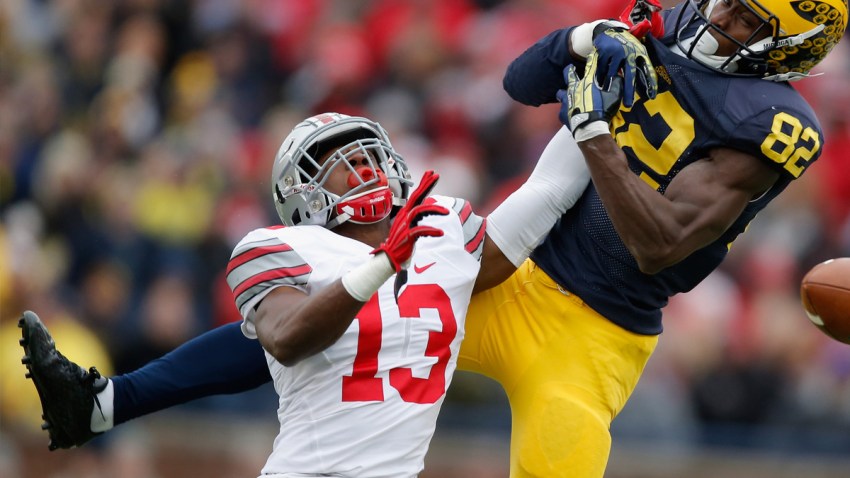 Eli Apple, CB, Ohio St.
Ht. 6'1", Wt. 199, Arm: 31 ⅜", Hand: 9 ⅜", Bench: 13
40 yd: 4.40, 10 yd.: 1.57, 3 Cone: -, Vertical: -, Broad: -
Games Watched: Oregon (2014), Northern Illinois, Michigan St.
If you think other games better reflect this player's ability or you want to request a profile on a specific player, email me or hit me up on Twitter.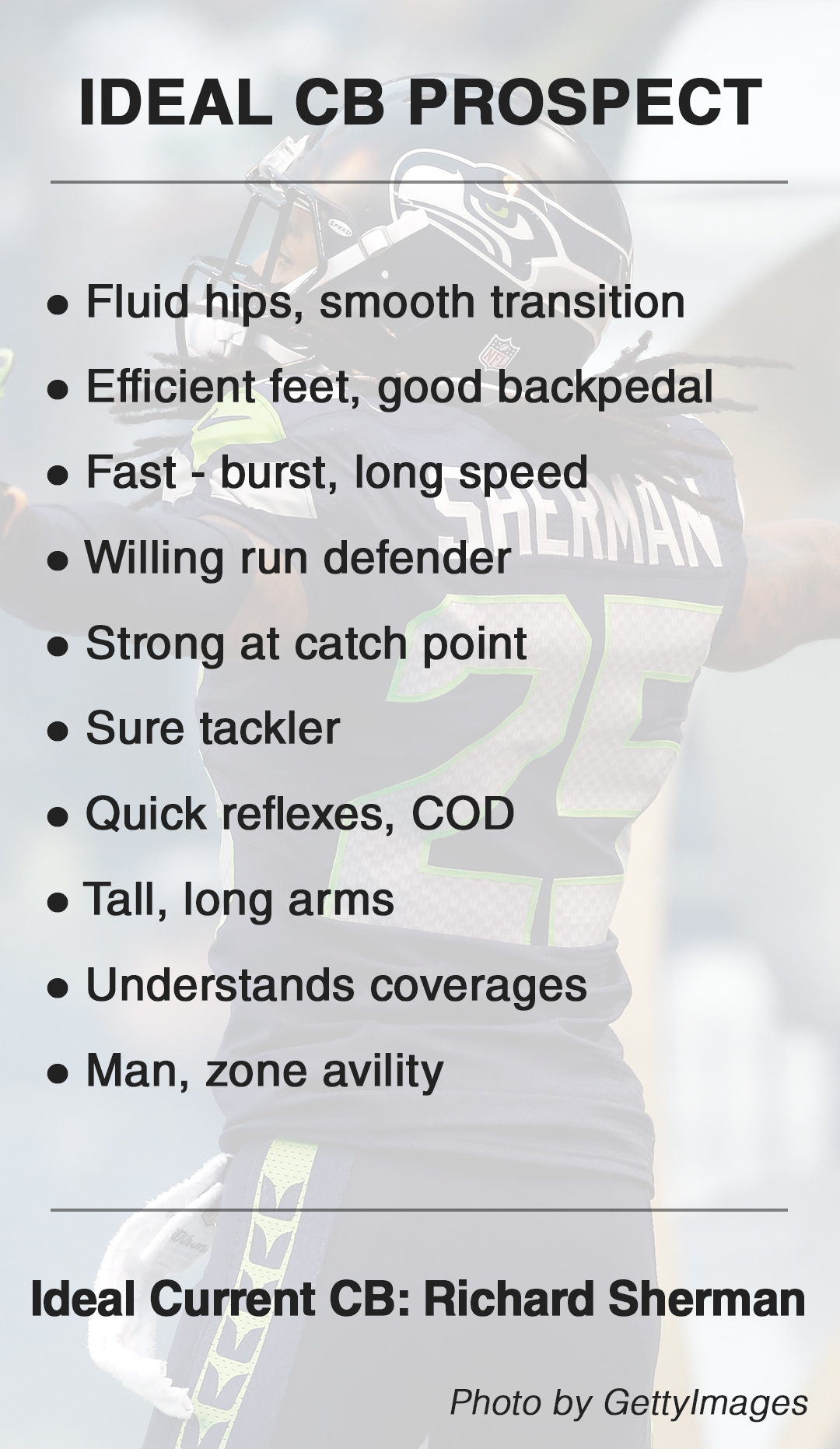 Eli Apple — born Eli Woodard before changing to Apple to honor his stepfather — was a highly-recruited five-star recruit out of New Jersey who picked Ohio State. He redshirted during the 2013 season after being diagnosed with an iron deficiency.
Apple got his health under control and started 14 of 15 games for the Buckeyes during their national championship season in 2014. He broke up 10 passes and intercepted 3 — including Marcus Mariota's final collegiate pass to end the game — on the way to being named a freshman All-America by some publications. He continued his stellar play in 2015 and finished his career by being named the Defensive MVP in a Fiesta Bowl win over Notre Dame.
Sports Connection
Connecting you to your favorite North Texas sports teams as well as sports news around the globe.
Strengths
• Size - Good height, frame, length
• Feet - Quick, efficient footwork
• Hips - Fluid in transition
• Speed - Good long speed, change of direction
• Strength - Solid jam off line
• Agility - Quick lateral movement
• Catch Point - Fights for ball
• Run Defense - Willing, sheds well
• Attitude - Physical, competitive
Weaknesses
• Tackling - Inconsistent technique
• Aggressive - A little too handsy at times
• Reaction - Gives up separation in breaks
• Head - Doesn't turn to find ball in man
• Backpedal - Choppy, inefficient at times
Verdict: First-Round Pick
Apple is a young corner who's very good in zone coverage and improving in man coverage. He has some holes in his game, as do all the corners in this draft, but his are the most correctable. With his physical gifts and physical demeanor, he has higher upside than any corner — other than Jalen Ramsey — in the draft and he's the closest to reaching it.
With the amount of Cover-3 Zone the Cowboys run, Apple would fit extremely well in the Dallas secondary. The issue is that Dallas is in a better spot to pick a player like Ramsey. If the Cowboys end up picking somewhere in the late teens, though, Apple wold be a good choice.