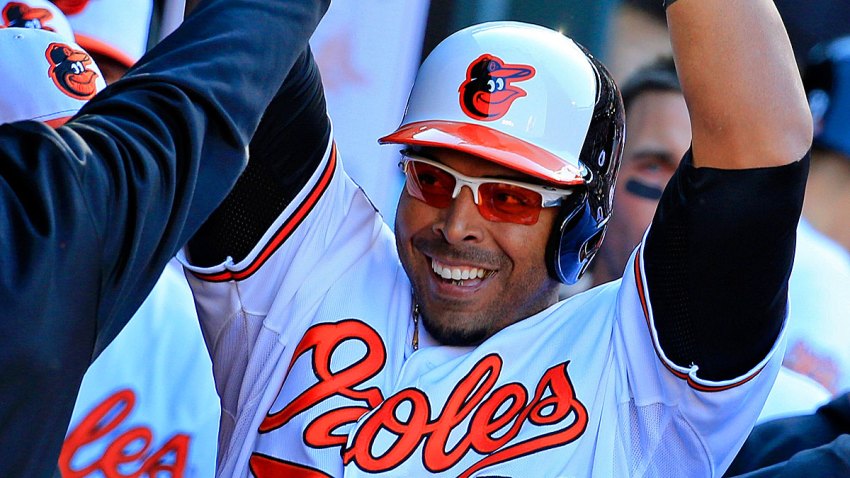 The Baltimore Orioles are full of former Texas Rangers, so much so that they've recently earned the mantra of "Rangers East" or other names along those lines. Their manager, Buck Showalter, was even here before Ron Washington was hired.
Nelson Cruz was the latest of the former Rangers to join Baltimore this past offseason, signing a one-year, $8-million deal to help regain his free agent value after a damning Biogenesis scandal that rocked baseball in 2013.
Cruz got off to an MVP start to the season, and has since faded tremendously, but he's still put together a fine offensive season. In fact, it's a career year for Cruz that somewhat resembles Josh Hamilton's 2012 season when he started off on fire, faded and come September still had MVP caliber numbers. Cruz leads the majors with 39 home runs and has a career-high 104 RBIs, and the former Rangers right fielder said the current version of the Orioles reminds him of the Rangers' World Series teams, specifically the 2010 team.
Sports Connection
Connecting you to your favorite North Texas sports teams as well as sports news around the globe.
"Yeah, yeah, yeah, no doubt," Cruz told CSNBaltimore.com. "This team reminds me a lot of the 2010 team we had. We have a great offense. We didn't have an ace in 2010, but we became really good. We had good pitching that nobody knows about, kind of like here, a lot of twos."
Cruz might be forgetting about a guy named Cliff Lee, but it makes since because Lee was a July acquisition, and by that point the Rangers had already essentially locked up the division with C.J. Wilson leading the way.
Is Cruz correct in his assumption? Will you root for the Orioles and all the former Rangers in that dugout since the Rangers were long-gone from playoff contention a long time ago?
Copyright FREEL - NBC Local Media