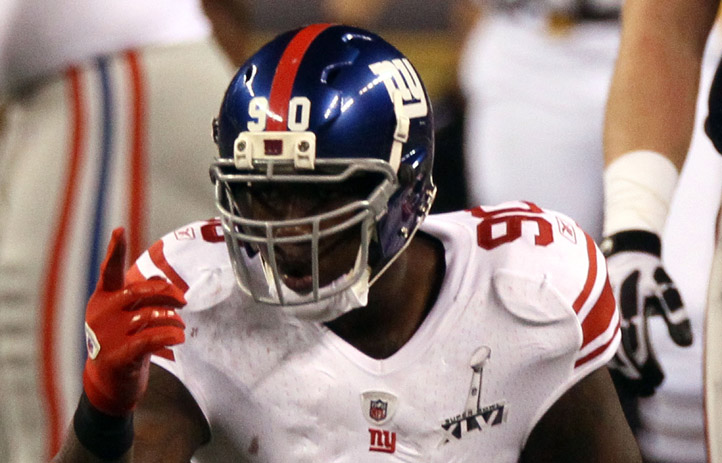 The Jason Pierre-Paul saga just keeps getting stranger.

As of Wednesday morning, reports had stated that the Giants' defensive end was still hospitalized in South Florida but that he was not in danger of losing any fingers as a result of the July 4 fireworks accident. Then we learned that the Giants were looking to visit Pierre-Paul, presumably to get some idea of what they're dealing with.

But JPP wouldn't see the team officials who made the trip.

The story goes that a contingent of Giants officials arrived in South Florida, were shut out of seeing JPP and simply turned around and went back to New York. A few hours later, it was reported by ESPN's Adam Schefter that the two-time Pro Bowler would have his right index finger amputated.

To prove his report, Schefter then tweeted a medical document that seemingly confirmed the procedure--a move that could potentially get ESPN in some legal trouble.

As for Pierre-Paul's immediate football future, Schefter added that the Baylor product is expected to play this season, and "sooner than you think."

We'll bring you more on this when we have it.

Copyright FREEL - NBC Local Media